Kristen at the Snow White and The Huntsman photo call in Mexico City [May 19, 2012] - Pictures, videos and tweets under the cut!!
HQ
MQ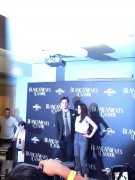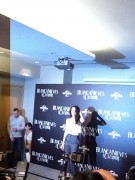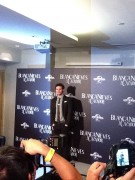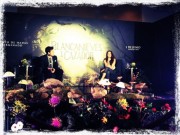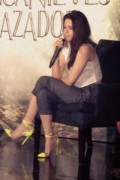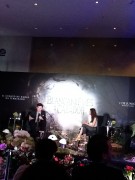 Videos
Kristen and Sam for photocall
Full Press Conference - Part 1 [
Via
]
Part 2
Part 3
Better quality - only some parts
Part 1 of the Press Conference from the Feed (audio and video goes in and out) [
Via
|
Via
]
Tweets
Kristen: @SnowWhite celebrates life & the dark parts are only as scary as you image it
Kristen was asked if she has tried Mexican food, responded she grew up in LA lol
Asked why she didn't stop for fans last night- Kristen said "I think the fans get it..when we came in there were police everywhere.. I don't choose my way through airports…"
Sam and Kristen: special effects of the film are magic
Sam: enjoyed that there are twists& turns & surprises in @SnowWhite. It's a rediscovering of the story
Kristen: The movie really humanizes the characters.
Kristen: I get to share this really addictive challenging energy with people
Sam is talking about his own on-set injuries, but that he was so excited to get up & go to work every day
Kristen: "I am not playing the super hero, I hurt myself so badly"
Kristen on Charlize "She blows your hair back when she walks into a room" She has a energy pervasive, not intimidating. I always want to be near her. She really fun. "I've looked up to her my entire life."
Kristen on Cannes- "To celebrate there with those people, amazing…I'm a nervous person"
Kristen said Sam looks very "strapping & intimidating in armor" but on set in real life, he looked like a turtle
Speaking Spanish- Sam: Cómo estás Kristen? (How are you Kristen?) Muy bien (very well) Sam: Te quiero (I love you) Tequila, taco. Kristen: Que bien (cool) Muchas gracias (thank you so much) <- with spanish accent. Talking about easily being able to talk in Spanish and how other languages are really hard to speak in for her! Kristen says she wants to work with Alejandro Gonzales Iñarritu in Mezico Kristen says that the scene that really stayed with her and was remarkable was the last one, she had to prepare the most for it
HQ Pictures:
kstewartfans
MQ Pictures:
1
|
2
|
3
|
4
|
Via
Tweets:
1
|
2
|
3
|
4
|
Via
Videos sources:
1
|
2
|
3
|
4
|
5
|