Archive for
8/1/11 - 9/1/11
Get Ready for the big day. November is coming up fast. Get your very own reproduction of Bella and Edwards marriage certificate to sign as witness to the event. Signed by Minister Weber !
Click
here
if you want to purchase one of these for your Twi Scrapbook--
Only $12.99
Via
Tilightish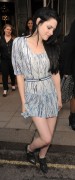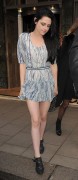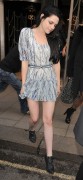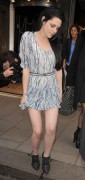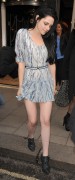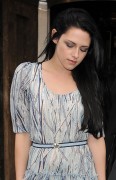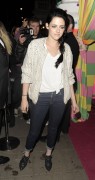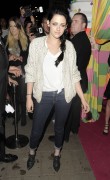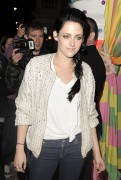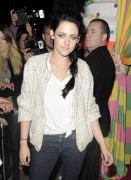 From Kstewartfans - will upload to our gallery later.



Click on the image for more details.

Kstewartnews | Via

"I'm really a Converse and jeans kind of girl," Kristen Stewart told Style.com at last night's Mulberry after-party. "I mean, these," she said, pointing at her heels, "are a big departure for me. But I love Mulberry. They don't take fashion too seriously, which is perfect because neither do I."
Source

Rob was appearantly spotted at Jimmy Fallon's Emmy after party last night. No pics and looking for more info on this. The part where he was looking pretty mellow and to himself is breaking me ;'(





Celebuzz


The Emmy party to be at on Sunday night was thrown by last year's awards show host Jimmy Fallon. He held his bash at Trousdale in West Hollywood and brought out all of TV's finest…and Robert Pattinson, too!



Having just started filming for Snow White, Sam seems to be getting on well with Kristen Stewart.

"She's lovely, a very talented girl," he told us. "Meeting her was one of those moments where I was expecting her to be a certain way, but she's a normal girl."

"We have the same tastes in music so that's good – it's not all about acting. She's my age which is cool. But we haven't yet had that much time off-set together."
Source
|
Via



You can now pre-order a copy at Amazon . It will be released in U.S. stores on December 13, 2011

Via

KRISTEN STEWART, front row at yesterday's Mulberry show, is loving her time in London right now.


"The people are really great. I like waking around here, I don't really get bothered by anyone," the Twilight film actress told us post-show – at which, conversely, she was going anything but unnoticed, sitting as she was next to Kate Moss.

Telling us Fashion Week isn't usually her scene, fashion however is something she's very much interested in. "Actors and actresses have a hand in both words [acting and fashion]. You have to stay involved in it to be interested. I love what I wear, I mean I love choosing what I wear," she said, impressed with what she had seen on the Mulberry spring/summer 2012 catwalk.

And what about her own style – how would she describe that?
"All over the place right now. I have different versions of myself and a standard uniform – I wear jeans. It's cool to have another side of things. I have phases," she told us.
Vogue.co.UK




"This girl, this girl, this girl, this girl is the only thing you need in your life" Bella? Or Kristen?

Video from HoneyBuzy

SNOW WHITE, OR BLACK?: "
I know everyone thinks I wear black all the time, but I really do love vibrant colors,"
Kristen Stewart of the "Twilight" series said after taking in Mulberry's bright show Sunday morning at Claridge's. There were ice cream vans stationed outside the hotel and a sea of giraffe, zebra and tiger balloons bobbing in the lobby to fit the collection's seaside resort theme. The show drew a starry crowd, including Kate Moss — clad head-to-toe in Mulberry denim — Romola Garai, Hayley Atwell and Harley Viera-Newton.
Stewart, in London until November shooting "Snow White and the Huntsman," noted her take on Snow White is far from the cutesy Disney version.
"It's more based on the original telling of it, which is fairly dark…it says a lot of great things about vanity and image and strength and standing up for what's right,"
she said, describing the title role as a Joan of Arc type.
Source
| Via
Kstewangel



HQ pics of Kristen at Mulberry After party

*UPDATE* Added some more of her arriving at the after party



Nylonmagazine
: Like Little J in the middle of Gossip Girl's third season, Mulberry has come out of London Fashion Week's junior varsity set and become the show to see if you're young and restless for really cute clothes... and really famous girls.
But even after Kirsten Dunst's appearance last season, nothing prepared us for this morning, when the usual Brit Pack (Harley, Eliza, Marina, Irina...) was upstaged by Kate Moss and Kristen Stewart.
The ultimate British sex symbol and the ultimate American starlet arrived together, sat next to each other during the show, and even clasped hands for a brief moment of sublime surreality.
We didn't know whether to laugh or cry or scream or Tweet, so we just sat there kind of shocked and happy, as if we'd been doped up on glitter, vampire blood, and Pixie Stix. (Truthfully, it was just the New York to London jet lag, but that's not as much fun to describe.)
KStewAngel
|
Via