Marking the official wedding date of Bella Swan to vampire Edward Cullen, Alfred Angelo has been named the exclusive and official licensed manufacturer of Bella's bridal gown, which appears in Summit Entertainment's upcoming release of THE TWILIGHT SAGA: BREAKING DAWN – PART 1, due in theaters on November 18, 2011.
The gown will be a replica of the wedding dress worn by Kristen Stewart in THE TWILIGHT SAGA: BREAKING DAWN – PART 1. It will be priced in line with Alfred Angelo's popular bridal collection, and available in sizes 0 to 30W to fit every Twilight bride.
Since THE TWILIGHT SAGA began, Twilight fans have been imagining of Bella's bridal gown. A search on Youtube or Google returns hundreds of possibilities and home videos created by Twilight fans with their vision of "THE DRESS." The question remains…just what will Bella wear?
Her gown, marketed under the brand Twilight Bridal by Alfred Angelo, will be unveiled in late November 2011 following the release of the movie, and will be available in Alfred Angelo Signature Stores and independent retailers worldwide.
Visit
http://www.alfredangelo.com
.
Source
|
via
|
via
Every tweet, every article praising Kristen Stewart for her W Magazine Cover, interview and pics. And we agree, however some of us have known for a long while how stunning our girl is...all dolled up, or just in her chucks, jeans and tee KSIBTU.
Here are some articles and tweets about Kristen's W Mag debut....
Celebuzz...
Holy hotness alert!
Entertainment Tonight
is airing a sneak preview of
Kristen Stewart
's
shoot for
W Magazine
and it is absolutely stunning. The
Twilight
star's hair and makeup is high-fashion perfection and she's dressed up in leather and fur for the gorgeous shoot.
FULL ARTICLE
TheFABLife...
That really is
Kristen Stewart on the cover of
W Magazine's
September issue
, right? We're typing very carefully here because these photos caused us to hyperventilate. Like, we're feeling all Victorian here, so someone pass us the smelling salts! We've calmed down sufficiently to tell y'all that we think she looks FAB.
FULL ARTICLE
PopSugar...
Kristen Stewart graces the cover of the
September issue of W magazine
showing off a
dramatic bombshell look
. Just like her other magazine cover appearance with Robert Pattinson in
Entertainment Weekly
, she's talking up the first instalment of
Breaking Dawn
ahead of its November release
FULL ARTICLE
BellaSugar...
Twilight Star Kristen Stewart Bouffs Up, Looks Hot in W Magazine. Hottie alert!
Twilight
's Kristen Stewart has ditched her usual tomboy style for a glamorous
W magazine makeover
that sees the young starlet oozing sex appeal.
FULL ARTICLE
FabSugar...
We had to do a double take when we saw this — it doesn't look much like the
jeans + tee Kristen Stewart
we know and love, does it? K.Stew pulled a Brigitte Bardot inspired look for the September issue of
W magazine
, lounging around in leather with some seriously
glamorous hair and makeup
.
FULL ARTICLE
MTV Style...
Is it just me, or does looking at this cover make you feel like you were just woken up from a coma or a really long-winded but VERY realistic dream or some sort of 8-year-long bout of being cryogenically frozen? Because last time I checked,
Kristen Stewart
was an adorably unassuming, charmingly awkward, downright FAWN of a girl, and now
W Magazine
has her on its MONSTER September "Fashion Issue" cover oozing all sorts of seduction and smoldering
intensity and LUXE! H--How did I miss this?! But more important, why didn't we get a taste of this sooner because DAYUM, girl looks GOOD!
FULL ARTICLE
Access Hollywood...
Kristen Stewart graces the cover of W's September issue looking absolutely stunning, with smoky eyes and bouffant coiffure — a departure from her typical minimalist look – and the 21-year-old actress says her tomboyish nature stems from being raised with male siblings.
FULL ARTICLE
USA Today...
Kristen Stewart is transformed on the September cover
of W magazine. But
she's still talking
Twilight
FULL ARTICLE
Marie Claire...
Kristen Stewart's sizzling W cover.
The starlet struck a sultry pose for the September cover of the famous American magazine.
FULL ARTICLE
JustJaredJr...
Kristen Stewart goes glam for W magazine, talks final 'Breaking Dawn' scene: 'I love me a vampire'
FULL ARTICLE
FashionEtc...
From Bella Swan to '60s bombshell –
Twilight
star
Kristen Stewart
lands on the cover of
W magazine
's September issue, on newsstands August 23.
With high-volume hair and dolly bird makeup, she looks every bit the femme fatale.
FULL ARTICLE
US Magazine...
Kristen Stewart Becomes a Bombshell on Gorgeous W Cover.
Robert Pattinson is one lucky guy!
Kristen Stewart got a stunning makeover for the September cover of
W magazine
FULL ARTICLE
MSN Wonderwall...
Over the past three years since "Twilight" first premiered,
Kristen Stewart
has evolved from an awkward star who was shy of the spotlight, to the occasionally glamorous, occasionally grungy girlfriend of Rob Pattinson. With the premiere of "Breaking Dawn: Part I" on the horizon, the actress got glam for
W Magazine
, and opens up about how it felt to film
the final scene of the franchise.
FULL ARTICLE
ET Canada...
"Twilight" star Kristen Stewart drops her tomboy image for a glamorous '60s inspired cover shoot for W's September issue.
In a series of stunning photos shot by Mert Alas and Marcus Piggott, the actress shows off some of fall's hottest fashion trends in the magazine's biggest fashion issue of the year.
FULL ARTICLE
Yahoo...
Kristen Stewart Becomes a Bombshell on Gorgeous W Cover
FULL ARTICLE
UK Yahoo...
Kristen Stewart looks drop dead gorgeous in her cover shoot for W Magazine.
The 'Twilight' actress chatted about 'Breaking Dawn' and dished about the wedding and honeymoon
FULL ARTICLE
Red Carpet...
Kristen Stewart looks amazing on the cover of W Magazine's September 2011 issue wearing a Max Mara's mohair and wool sweater, with big barbarella hair as she stares at us with her piercing green eyes.
FULL ARTICLE
Stylecaster...
Twilight Fans, Rejoice! Kristen Stewart Covers September. Huge celebrities are par for the course when it comes to the covers of September issues, and
W
Magazine got one of the most buzzed-about young actresses in the world to star on it's fall fashion issue:
Kristen Stewart
. The Twilight
saga has skyrocketed the 21-year-old to international super-stardom, and the fashion world has definitely adopted her as one of its own.
FULL ARTICLE
Racked...
Wowowowow, check out Kristen Stewart in the new issue of
W
—styled by Edward Enninful and photographed by Mert Alas and Marcus Piggott. She looks amazing.
FULL ARTICLE
Fashionista...
Kristen Stewart Like You've Never Seen Her Before in W's September Issue.

Kristen Stewart

smolders, cat-eyed and '60s style, on the cover of

W's September issue

, photographed by Mert Alas & Marcus Piggott and styled by

Edward Enninful

. FULL ARTICLE
OK...
Kristen Stewart gets SERIOUSLY sexy for W Magazine cover shoot ahead of Breaking Dawn. WOW, we knew Kristen Stewart was stunning, but we had no idea she had this in her! Kristen's latest cover shoot for W Magazine is out of this world.
FULL ARTICLE
DailyUK...
 It's a new dawn for Twilight's Kristen Stewart as she drops the grunge for most glamorous photoshoot yet. Entertainment Tonight has revealed a sneak peek of Kristen's W spread - and the results speak for themselves. The actress transforms from teenage dream to credible fashionista, lounging around seductively in leather and fur.
FULL ARTICLE
Hollywood.com...
Kristen, is that really you?

Kristen Stewart

usually takes pride in her tom-boyish image and misunderstood artist demeanor, but on the cover of

W Magazine's

September issue

, the actress

shows a whole different (less shy, but quite beautiful) side of herself. FULL ARTICLE
Back Seat Cuddler...
Kristen Stewart is all glammed-up for W Magazine. Natalie Wood. Elizabeth Taylor.
Valley of the Dolls
. Kristen Stewart is reminiscent of all those ultra-glam women of the 60s in this cover for the September issue of
W magazine
. The
Snow White & The Huntsman
actress has heavy cat eyeliner and blush with a teased bouffant hairstyle that is a pretty perfect replica of time gone by.
FULL ARTICLE
PeoplesChoice...
Woman on the Verge
FULL ARTICLE
ExtraTV...
Kristen Stewart Glam-Fanged Makeover in W
FULL ARTICLE
BuzzNet...
Kristen Stewart Looks STUNNING on 'W' Cover
FULL ARTICLE
ReelzChannel...
KStew on
Breaking Dawn
: It Was Major
FULL ARTICLE
More after the jump...
Kellan Lutz learned guitar from Rob Pattinson, Jackson Rathbone via
LATimes
Robert Pattinson isn't shy about helping out his vampire clan: "The Twilight Saga" actor has been giving musical pointers to costar Kellan Lutz.

Lutz, the brawny Emmett in the vampire franchise, has been playing an instrument that Pattinson knows a thing or two about.

"I picked up the guitar now that I have some down time," Lutz told the Ministry at an in-store appearance Thursday at the Grove, where he unveiled new pieces from his Dylan George and Abbot + Main clothing lines.

"I got a couple of books and some iPad apps, but I get to work with Rob and Jackson [Rathbone] on all these movies, who are brilliant musicians," he said. "I get to learn from talented people."

Pattinson has been strumming and crooning for quite some time, even contributing some music to the first "Twilight" film. Rathbone is in the band 100 Monkeys.

Still, don't hold your breath for "Twilight: The Musical."

"I can't sing for crap," Lutz said, "but I enjoy picking up hobbies."
And is Rob and Kellan doing clothing line together?? Via
eOnline
Twilight hunks Robert Pattinson and Kellan Lutz have plenty to bond over.

Ya know, like paparazzi always pestering them for pics, millions of eligible babes just ready to throw themselves at the big screen vamps and the fact that they're both über-famous for playing sexy fangers, of course. But it looks like their true bond may be over...

Fashion?

Or so says Kellan.

We chatted with the actor-turned-fashionisto at last night's WWE SummerSlam Party and eventually talk turned to his new line, The Abbot + Main. So can we expect to see his costar Robby rockin' the designer duds?

"Rob and I were talking about doing a clothing line together!" Kellan surprised reporters by revealing.

Come again, Lutzy? It's hard for us to imagine R.Pattz spending his type putting together his fall line.

"He didn't know I was doing mine," Kellan explained before reenacting this convo (complete with a fake R.Pattz's accent, of course): "He's like 'I should do one' and I'm like 'Oh'. And he found out I was doing one and he's like 'Really?' It was really funny. He wants to do one too."

But while former model Kellan went all Venice Beach chic for his collection, what would Rob's be like?

Kellan jokes, "What'd we call it, we called it 'Rags by Rob' or something, because he's always so like, I don't know...hipster."

Well we already know he'd have at least two customers, GF Kristen Stewart and BFF Tom Sturridge, who've both been known to borrow Rob's clothes in the past.

Oh, and if you want to know whether Kellan thinks his clothing line contradicts with his tough guy image, he says heck no.

"I think a strong masculine guy can have soft qualities as well," Kellan told reporters. "My line, it's not the girlie-girl line. It's a comfortable line and that's how I live my life. I want to be comfortable. I can still be tough."

Well, we say kudos. We love your soft side, Kellan!


In one corner of the fairy tale-meets-Hollywood world, there is Kristen Stewart and mighty Universal Pictures. In the other, there is Julia Roberts and upstart Relativity Pictures. Both sides are pushing forward with "Snow White" adaptations. Only one can boast of having, in Stewart, one of the biggest young names in the business.
But the director of the other "Snow White," Tarsem, not only isn't worried, but paid Stewart a high compliment when we caught up with him at San Diego Comic-Con. "She's gorgeous," he told us, adding that he'd only seen her onscreen work in David Fincher's "Panic Room." "She's great." For his Snow White, Tarsem cast up-and-comer Lily Collins, looping her into a production that has already kicked off and which will hit theaters months ahead of Stewart's in 2012. "For me, when I looked at it, I thought there's only room for one of these," he explained of the two competing films. "And it looks like there's more. Nobody's backed off. I just know that we were ready so much earlier. And thank God for Julia, because when she came in, I got everything my way."
read more at
HollywoodCrush
via
KStewAngel
|
Via
With work and school for all of our staffers it's getting really hard to update as soon as we would like. So we are looking for a couple of bloggers, preferably with blog experience to help out when either of us are away. Anyone can do blogging its just a matter of time i suppose. We would like to make sure the person (s) who do join are aware that blogging takes up some time, so please if you dont think you have it, (don't apply.) Also we would like someone who is as in love with Rob and Kristen as we are.
Email at:
robstendreams@gmail.com
Name
Age (Must be older than 17)
Country
What time/shift can you post
Thanks, ill be waiting for your email.
P.S.
- Please apply
ONLY
if you are seriously interested and have free time available. We don't want to waste your time and certainly don't want to waste ours.
Alma- Robstendreams admin
Another submission from one of our Robsten Dreamers. Thank you so much for sharing. This is so pretty and I love the quotes!
HUGE THANKS TO
F1ghtYourFears
for sharing!!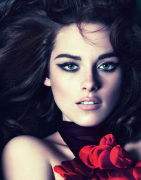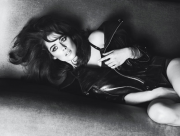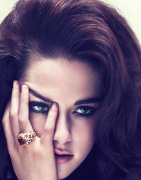 Added actual HQ Magazine Scans
Thanks to
@CourtJustice
Youtube video |
RobstenLust.com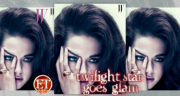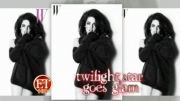 Some info on her interview |
gossipcop
As images from Kristen Stewart's cover of the September issue of W start leaking out, Gossip Cop received exclusive info about the shoot and her interview.

Sources tell us it was shot by the famed duo Mert Alas & Marcus Piggott.

We also learned the Q & A-style interview was conducted by Lynn Hirschberg.

Among the topics covered are Stewart discussing what it was like working on the last Twilight Saga films, and how she grew up over the course of the series.

Our sources say KStew also talks about what it was like getting married and giving birth in the movies.

And though Stewart thought she would get emotional during the wedding scene, she tells W that it was actually after Breaking Dawn's honeymoon segment when she was overcome – because it was the last scene of her shooting the Twilight Saga.
Source