Archive for
7/1/11 - 8/1/11
My Libenet!! I feel so bad because i did not make you something special for your birthday. But i want to take this time to say... HAPPY BIRTHDAY :)) Even if i am so late..

Lib, thank you for all that you do!! For making me, and thousands of Robsten fans smile with your beautiful video creations. I know you always say that it's them that make it all work. But i know with out you.. Without you making these lovely Robsten videos. We wouldn't be as into them.. I know this for a fact. I fell in love with Robsten by a fan video. You always know how to capture those amazing RK moments. And well for this, and for being an amazing lovely person. I want to say HAPPY BIRTHDAY LIB. I wish you the best years to come. Looking forward to many Robsten videos from you. You make me happy and you make me smile with your love for them. Thank you lib. I love you:))


Here is the newest creation by this very special girl... Everyone please click here and subscribe to her videos. They are amazing. She is amazing. Robsten is amazing!!! Happy RK bubble love :))



I love you!! Don't ever change. ~alma



Closer Do you understand the amazing infatuation that people have for you?

Pattinson: No, if you could understand and explain the success of someone, I think everyone would be a celebrity in Hollywood. Thank God, there is a great quote of randomness, luck, but also of mystery. This makes my job more interesting. When you think that my success is based on the fact that (at first) I did not pound the truth, it's amazing. When I came to Hollywood, I pretended to be an American to go to some auditions. I have invented several lives. One day I was an American in need, and practically on the road, and the other I was a brilliant British student at Oxford. If I had not lied to people, I could never succeded in Hollywood.

Closer: success made you lost your mind?

Pattinson: My family is always there to take me down to earth if I need it I've thrown my self , heart and soul, into my job for not thinking, I have done a lot of takes, and I travel and still do not think about success and I don't analyze it. This is why people find me always surprised when they approach me.I refuse to read press articles about me, I refuse to look the same way, at the tv programs that somehow evoke my own private life

Closer Are You Romantic?

Pattinson: I had the opportunity of being raised by parents who love each other eagerly. They have been together for 40 years. It's 'magic, really, because you can see how much they are in love. They have not left each other from the very first day. A stroke of lightning. So then I am very romantic

Closer: The example of your parents is a source of pressure?

Pattinson: I try not to think about it (laughs) but I admit, however, that they put the bar very high. I do not feel pressure, but rather a feeling of doubt, so I never know if I make a good choice or not. Unconsciously, I must have been influenced by their married life. But it is not an obstacle, rather a source of inspiration.

Closer: But you've already found your soul mate Kristen Stewart …

Pattinson: For the time being there is only one soul mate, my dog, Bear, I've recently adopted.I'm totally seduced by this mutt from the moment I went to a shelter. It ' s incredible how the animals can hear and understand the feelings of the human-I have the impression to have of a real person with me from the moment I have adopted him.

Closer: I have the impression that you're increasingly isolating your self

Pattinson: You know, I might. Often I prefer to go home and watch a DVD rather than going out to go to parties .. Obviously my life today forces me to make decisions that I could not take it if I had not become famous. Like staying at home, avoid going out etc.. As my mother says: "Success has a price, my dear , and it's expensive"

Closer: Who is the real Robert Pattinson?

Pattinson: A person who is very reserved . Each interview is a torture, and I do not like exteriorize my eslf, so I am with friend, too. I am very sensitive, nostalgic and sentimental. And it's the reason why I do not feel comfortable in this society. I often feel late in our society. In recent years I have applied my self to be an actor and this became for me an escape, a way to escape from reality


Scans| Translation| Via

Didn't we already know this?? I'm confused!! But yay for you UK:)




Source



You're following Brighton Rock with another seminal literary classic, On the Road…

Rub it in, why don't you! Rub it in!
What led you to that film?
Walter Salles had seen Control, and I think he saw a lot of people — every young guy who is interested in acting wanted a piece of this. I auditioned with Garrett Hedlund, who had already been given the part. It was three and a half years ago. It looked like it was gonna happen, then nothing. We didn't hear anything, it disappeared. Then, a year and a half ago, my agent rings me up and says, 'It's happening in two months, you're shooting for six months all across America. Start dialect sessions tomorrow; call the personal trainer, it's on.' You know, I almost felt like I didn't even have an opportunity to say, 'Well…' I was thinking these things: I wasn't sure, I was intimidated, I just got married, I didn't want to go away for six months. But, you know, it was just one of those crazy, lucky things that happened. It's a dream gig, on paper, for a young actor to play another iconic role in such a short career. The pressure is enormous on this one. As a cast we stuck together and tried to make it as free and fun as we could, without the weight of, 'Shit, Johnny Depp maybe played my part. And Brad Pitt. And Jack Kerouac really wanted Marlon Brando to play it.'
No one could ever get it made. The very first day of shooting, it pissed down so badly with rain that we couldn't shoot. It was like it was never meant to be. There were many other days like that in what was a very arduous shoot in many ways for everybody — for Walter particularly, and for all those who were there for the full six months. It's a battle to get this done. But then it was a battle to get Apocalypse Now done, and Easy Rider, so… fingers crossed.
Read the rest
here
Via
|
Via

Nicholls State University has revamped its English course list this year, adding classes about the wilderness, sports and the popular "Twilight" book series.
"We're trying to get what students are interested in, what students find engaging, what resonates with them," said department head Ellen Barker.
This year's offerings for the English 102 course, which almost every student takes, include course titles like "Edible English," "The Horror Film," and "The '60s."
Course titles for the 210 class include "Literature in the Bible," "New Orleans Literature," "Sports Literature," "Literature and the Wilderness," and " 'Twilight' Series Allusions."



Click on the image to order!!

Source |Spunk-Ransom



The 'Breaking Dawn' cast talks about Rob at the Boston Twilight Convention (tweets from multiple sources, so some are almost the same) | Sources: 1/2/3



Peter Facinelli

Favorite memory with Rob Pattinson is trying to teach him to play baseball.
Favorite Rob memory? Teaching him to play baseball.
Favorite part of Eclipse? Throwing Rob to the ground, says it was not scripted. ;)
Peter jokes that the 20 somethings just want to know what Rob smells like

BooBoo Stewart

Says Rob is "really cool" to work with and enjoyed finally getting to know him during filming of Breaking Dawn
Boo Boo was finally able to talk with Rob Pattinson. Says he's hilarious and just a cool guy
Asked if he's Team Edward or Jacob. Says Edward first and then says both.
Boo Boo jokes that he is Team Edward... then says he doesn't know. They're both cool.
Says Rob was the funniest guy on the set.."naturally funny guy".
Boo Boo says that Rob is naturally funny, when asked who was the funniest on set.

Gil Birmingham

Little girl asks him his fave part of first movie-giving Rob the hairy eyeball and play fighting with @billy_burke
Gil says he enjoyed play fist fighting w billy burke & another fav was giving the stink eye to Rob Pattinson.

Guri Weinberg

"hey.. I'm sorry I'm not Robert!" when telling funny fan story
Craziest fan experience-guri says in Italy someone kept staring at him. Says"sry I'm not Robert." When his experience gets shot dwn by vamps

Tinsel Korey

Says that you shouldn't take others opinion too seriously cites the protest of Rob when originally cast as Edward

Rob and Kristen's autographed pic auctioned at the convention: Kristen Stewart signed picture up for auction and goes for $200.. & A Signed Rob pic goes for $240.

Thanks RPlife for the compilation and Pattinsonpost | Twilightish
for the twitter updates from this weeks twitour!



As the earlier version did, the film celebrates the vampire's origins as a primeval predator -- something sure to please fans discouraged after years of Twilight-inspired dreaminess, in which the blood-suckers are more inspired by James Dean than Bram Stoker.

Poots, though, believes there's room for both kinds of coffin-dwellers: those who sparkle in the sunshine and those who burst into flame. "I've seen (the Twilight movies). I think (Kristen Stewart) and (Robert) Pattinson are awesome. I haven't read the books, but it's a franchise that's really relevant to my generation. You've got to embrace it."

Fright Night, she adds, goes "back to the original form of what it means to people. It's a malleable form. You can adjust the form of the vampire to suit your type of film.

"Twilight has a different vampire than we have."

Source | Via





Fio and her brilliance. It just keeps getting better folks! I can't say enough about how awesome she is at what she does...watch for yourself.
(btw thanks for making me super sappy!!)
If you are not subscribed DO IT NOW! ===> xFiorels90 <====


Great video. Rob has me mesmerized starting at 5:17 Rawwrrrr




RPAustralia |Via

Was Rob partying it up with this dude and even Andrew Garfield? Really needing to see pics of him either at the party or i am really going to go crazy with all the rumors. Perhaps this is the party that @Celebuzz was talking about??

Celebuzz: Pattinson is expected to still be in LA this weekend at a private party, but hopefully he will get back home and to his girlfriend soon enough!
BTW
@PinkDolphinCo
is a clothing line. You can check it out
here
apparently the guy who tweeted this is a partner in the business. I don't know why i am writing about that. LOL
I guess it would be interesting to see Rob sporting some of that clothing. lol
Anyways. Night. Again.

Creative Director for Cosmopolitan Mag tweets about Kristen!!



He also
tweeted
this Pic of Kristen at MTV Awards

We are thinking he was Kristen's stylist for MTV movie awards. Maybe he will be styling her for a new photo-shoot? Or maybe even getting her style ready for an upcoming event? He is living between London and LA so we are thinking it will take place in London. Of course this is just speculation on our part, we'll update you as soon as we know more on the subject.



Love you :)) This one is amazing <333 For more visit her site RobstenCollages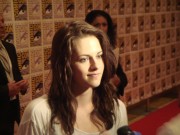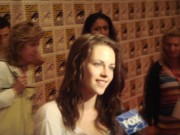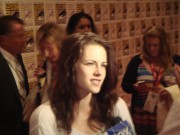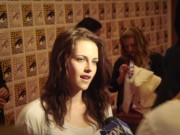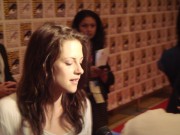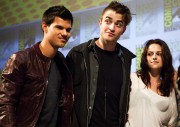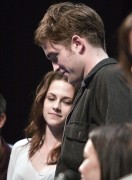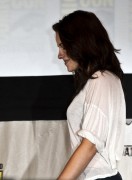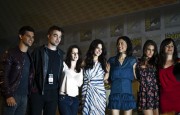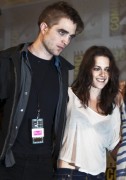 From SWATH Panel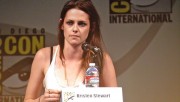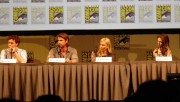 mancheimbeat |Via Kstewangel |Via