According to ash from
Twicrackaddict
, who saw this particular item and immediately thought it was the Cullen House.... It actually isn't...
This is a

doll

house of
the
Emerson House.
I have to agree with them.. If not for the shade of wood I'd believe it was at first sight... You can click
here
for further info on the house. It is priced at $299 like them i am also tempted to buy.... Its not so crazy because if we think about it... When are we ever gonna have a miniature Cullen House ever??
If you buy it i wont judge and oh will you invite me to play? LOL
Thanks
Twicrackaddict
for the find:)
Product Description:
It's the perfect modern doll house, with seven rooms, an open floor plan, floor-to-ceiling windows, mitered-glass corners, two fireplaces, sliding glass doors and even solar panels to power the recessed LED lights. It's easy on the environment, too, with non-toxic, lead-free wood stains and paints. The lucky kid who gets to own it will surely grow up to have impeccable taste in real estate.
• Designed by Tim Boyle
• Includes furniture as shown
• Features: living room, kitchen, dining room, library/office, master bedroom, bathroom, kid's room, two fireplaces and sliding glass doors
• Recessed LED lights powered by solar panels
• Birch wood / CARB-certified MDF / acrylic glass
• Non-toxic, lead-free wood stains and paints
• 30'' x 21'' x 18''
• Scale: 0.75''
• 51 lbs.
What do you think? Does it look like it to you? and most importantly how many of you are buying it? Quick before summit notices and steals the idea. lol
Now that the
PopSugar 100 has been revealed
, our
edit
ors are weighing in on some
of
this year's most popular categories! The sexiest women race was particularly exciting with everyone from
Kristen Stewart
to
Blake Lively
making it into your top 10 — but what is it about the famous ladies that helped them make the final cut? PopSugar
edit
ors Molly, Kim, and Lauren break it down.
Water for Elephants is now ready for pre orders... Yay.... There is still no Release date as of now but we can at least save our copy.... Loving the DVD art work!!!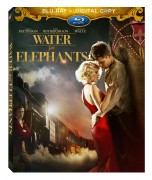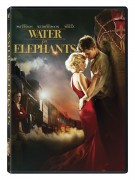 You can pre order by clicking on the links below!
HQ's
Pattinsonlive
|Via
RPLife
Can i just say this girl is GORGEOUS??

Say it too much?? Meh i love her so there!!!



More under the cut...

We loved it just as much as everyone else. So awesome to see Kristen getting praises for her fun look!
via
KStewDevotee
/
RobstenLoveCom
Kristen, so adorable presenting Garrett Hedlund Glamour UK's Man of the Year
YouTube Version thanks to
ElleyBong
Click the pic to view the video on Glamour UK...
via
KStewAngel
/ Source
GlamourMagUK
YT via
Robstenation
Rob won last year so let's do it again. I think our fingers have recovered from MTV voting, right?
Well we all know we don't have a chance with him, only one gal has claimed his heart. But we can still vote for him anyway.
Age:
25
Single?
Unless you've been hidden under a rock for the last two years, you'll know Robert Pattinson's rumoured to be dating his Twilight co-star Kristen Stewart. However, neither of them have ever confirmed the relationship, so you never know, you might be in with a chance!
See Him Next:
Rob is set to turn his hand to costume drama in Bel Ami, playing the "amoral" Georges Duroy alongside Uma Thurman, who stars as his lover.
One of my fave songs. And I love the pics/vids that show their sideway glances. Yeah we notice :D
Rob is #4 on the UK's Company Magazine Hot Bachelors List. Of course we ALL agree with that!! Maybe not the #4 position, but def on this list. Although I hope soon he won't be on a list of bachelors. Here's to wishful thinking...
FYI...Rob's co-star Charlie Bewley made the list at #22 and his friend's Andrew Garfield at #6 and Tom Sturridge #30 (also Kristen's OTR co-star and pal)
and Kristen's Yellow Handkerchief co-star Eddie Redma
yne at
#32
Toronto City News Reports the 8 ways Canada is taking over Hollywood
The news David Cronenberg's latest film "Cosmopolis", starring Robert Pattinson, is being shot on the streets of Toronto, when based on a very New York novel about a billionaire riding his limo around the streets of Manhattan, got us wondering – where else does Canadian content (Can-con) unexpectedly pop up?
Even if "Twilight" fans/Robert Pattinson gawkers have figured out the "Twilight" series is shot in Vancouver, the natives of the city can really see Stanley Park standing in for the forests where Bella and her vampire friends hang and spot the city scenes featuring the yuppie area colloquially known to Vangroovey's as "Kits".
See the article on other movies filmed in Canada at
Toronto City News
via
PattisonStew
The trio at the MTV Awards. They were all so cute that night. Great pic!
In a Celebuzz Article~Summer Dos and Don'ts with Fashion Police Expert George Kotsiopoulos. He's asked about Kristen's fashion sense. I know we all LOVE her in converse shoes (and slip on checkered vans from the MTV Movie Awards) and a dress but what does the fashion expert say??
What do you think of Kristen Stewart wearing couture dresses with converse shoes?
I love Kristen. I have styled her a couple times and I think she is really cool and smart. She is a bad ass. Although I think there are other options.
And yes, Kristen is def a bad ass. And we love her and her fashion very, very much :D
So it seems Norway will have 'Water for Elephants' on DVD by the end of August. Won't lie I'm a tad jealous. Can't wait to add this one to my DVD collection!
Source
Carina Olsen
via
TwiBritneyFan
You can now preorder the Breaking Dawn Pt 1 Movie Companion out December 6th
Click the image to preorder on Amazon...
And preorder the Twilight Illustrated Guide Pt 2 due out October 11th! Click image to preorder on Amazon...
Thanks to
Twilightish
This is great! Glad to see the film getting some attention! This director seems to have some respect, really glad Rob's in this project. Oh and I love how the article brings up the 'Twilight' fans on the set. Well I know some of them are, but really Rob has fans that aren't Twifans too. But either way kudos to David for pulling in some funding!
Canadian filmmaker David Cronenberg has lined up government funding for his upcoming star-studded thriller "Cosmopolis."
Telefilm Canada announced Thursday it has invested $2.7 million into the movie, which is based on the novel by Don DeLillo.
Robert Pattinson of "Twilight" fame stars as a billionaire asset manager on a 24-hour odyssey across Manhattan.
Cameras recently started rolling on the film in Toronto and some "Twilight" fans have stood around the set for hours trying to catch a glimpse of Pattinson.
The 40-day shoot will run through mid-July in Toronto.
"David Cronenberg is the definitive Canadian artist, who despite receiving many tempting offers to move to Hollywood, has remained in Canada to practice his craft," Carolle Brabant, Telefilm executive director, said in a news release.
Read the entire article
here...
via
Spunk Ransom
Source
CTVNews