LA Convention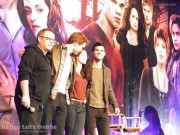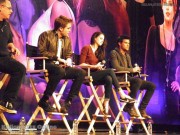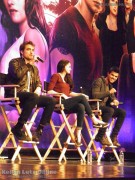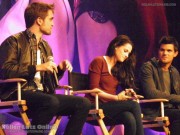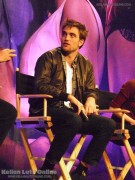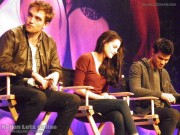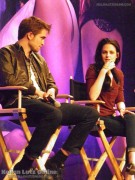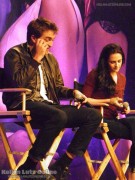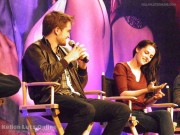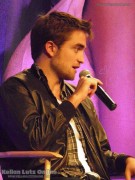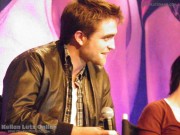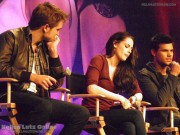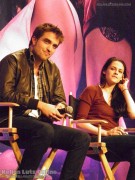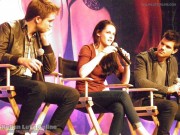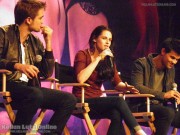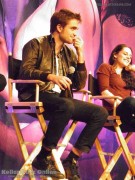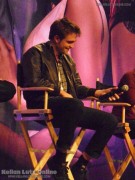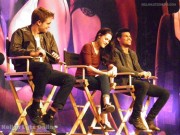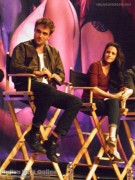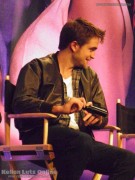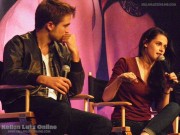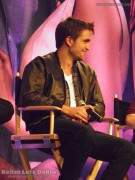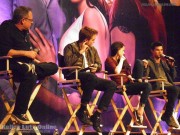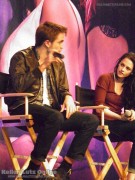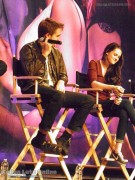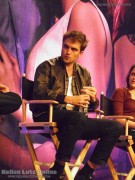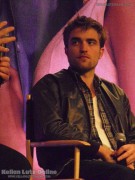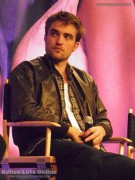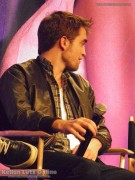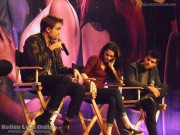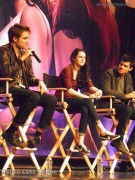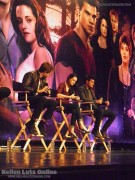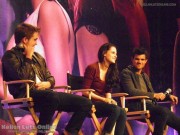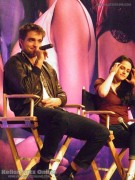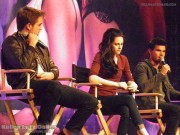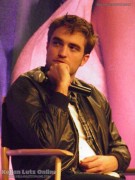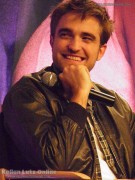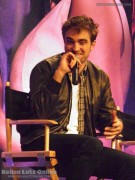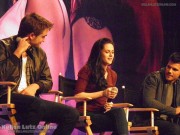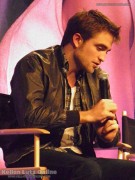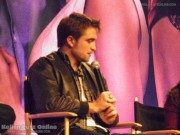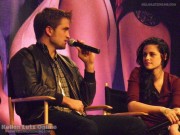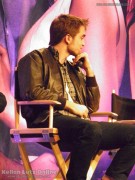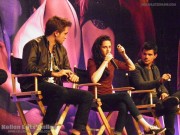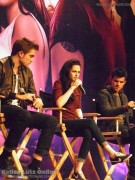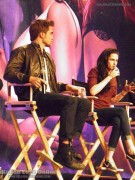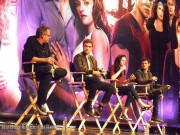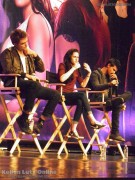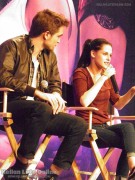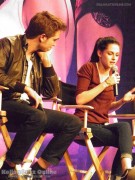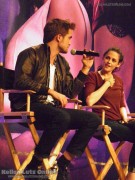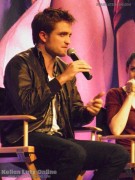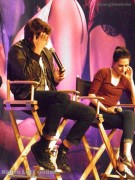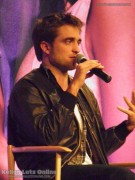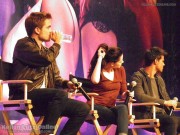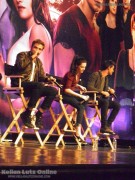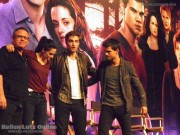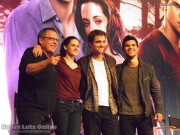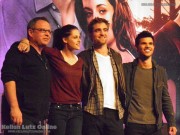 Source
|
Via
LA Premiere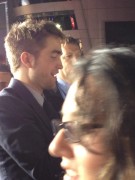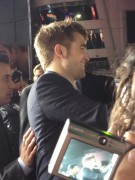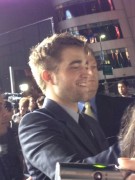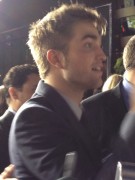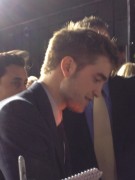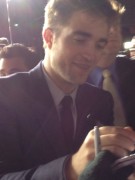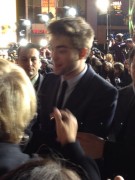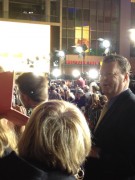 Source
|
Via
London Premiere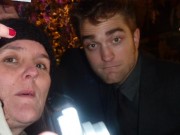 Source
|
Via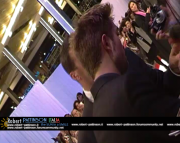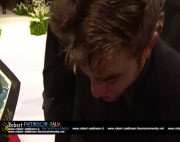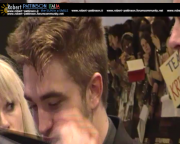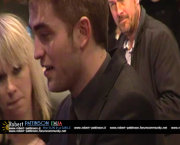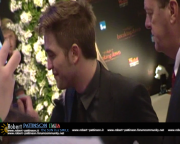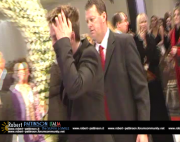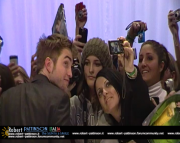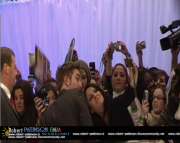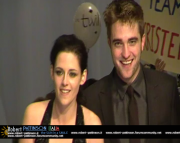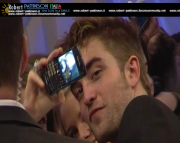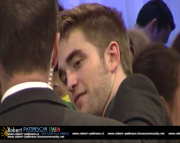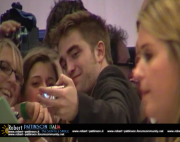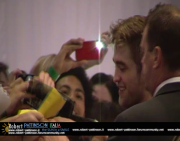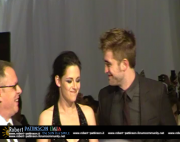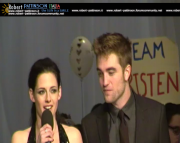 Source
|
Via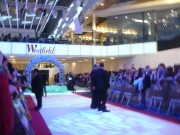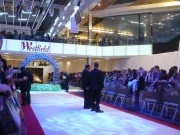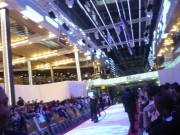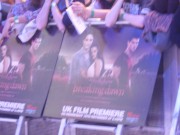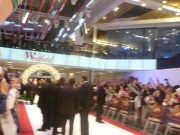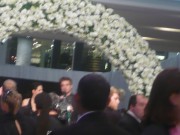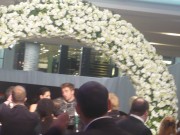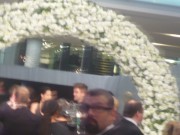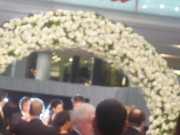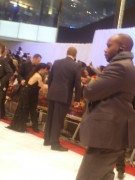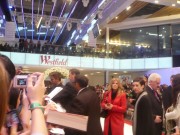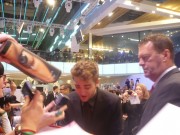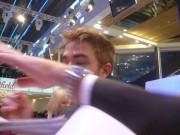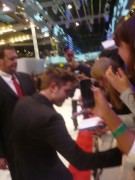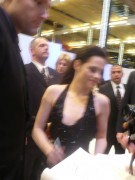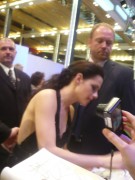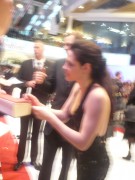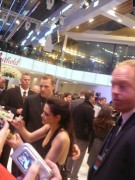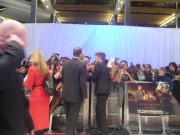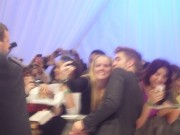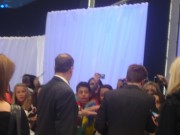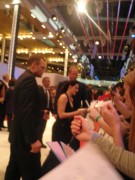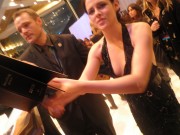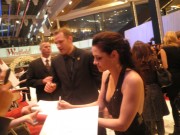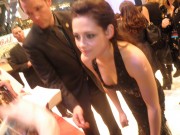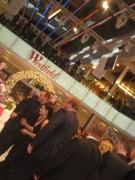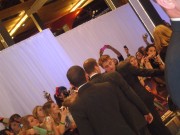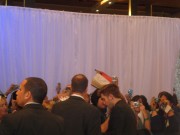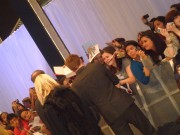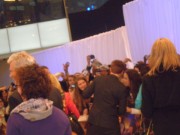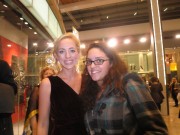 Source
Fan experience from
@TeamKristenJS
:
This was my first Twilight premiere i had ever been too and i had been waiting 3 years for this event so that i could meet the cast of twilight.
3 years later i'm studying in UK and i was determined to go to the premiere even though i had to miss 2 days of my uni and i had lectures on both days! Life of an engineer :P
Long story short, we went to Westfield Mall and were there by 6am and already standing in line. They had told us that camping wasn't going to be allowed but since nobody was leaving they let the people camp out..
We waited for hours outside in the cold! IT WAS FREEZINGG!! i'm not kidding i felt like my toes were going to fall off! At around 1 pm we found a place inside the mall and front row too. What a way to start my first premiere experience! FRONT ROW! :)
After hours of waiting starts started to pile through. UK Xfactor contestants, Pixie Lott, some random english people, Arsenal players.. NOVAK DJOCKOVIC! :) Charlie Bewley came even though he wasn't meant to be there :) AND OUT OF THE BLUE SAM BRADELY! nobody realized it was him and i just screamed his name and he came over :) and the same happened with Lizzy pattinson too got a pic and autograph with both of them.
Bill Condon and Wyck also were there but they didnt stop to take pictures or anything inside the mall where we were. Jamie also was signing autographs too :) but he couldn't take pictures with anybody.
This is the good part :)
When the trio finished signing outside and were coming to the inside of the mall i think something happened cause all 3 of them got rushed past us all. I started crying cause i thought that that was it.. that the stars weren't going to stop and sign or take pictures or anything and i was devastated cause i waited SOO long to meet them and never got the chance. SOOO, whilst i was crying my eyes out, i noticed JOHN (kristen's bodyguard) passing by the me and i literally started screaming his name until like the 6th time when he turned towards me and i asked him if kristen was going to come back and he smiled and told me, yes she is :) so i knew that the trio were going to come back :)
The trio spoke on the little podium thing and then started to sign autographs i was more interested in rob and kristen but it happened that taylor was signing our side first but i was busy taking pictures of kristen who was signing the other side but when taylor was like in front of me i asked for a pic and autograph which he kindly did and he like gave my camera his GQ pose. By then ROB started to sign autographs and i started to go CRAZYY!! HE LOOKS SOOO MUCH HOTTER IN REAL LIFE! and THAT JAW OF HIS!! DAMNN!! AND THE HAIR! i was soo tempted to just touch it :P He used my Sharpie to sign my book but he was soo out of it that he signed my book twice :P soo cute and he even apologized and i was like "Nahh.. its ok i don't mind :P" I asked for a picture too but he couldn't for some reason cause like 6 girls down he started taking pictures with them.. i mean SOO not my luck :P and he looks soooooo HOT in a suit11
After a while Kristen started to sign our side of the red carpet and this is when i started to get nervous and stuff!! and i realized to cause john was standing like kind of opposite me with some other guy and he was holding kristen's Black nike backpack and i pointed it out and john started to laugh and the guy carrying it had the "WTF" face but john was smiling at me. (BTW I LOVE THAT GUY) Kristen was starting to get closer and closer to me and i started to get more nervous and hyper too. She finally was in front of me and i went speechless but then got my act together she signed my book with my sharpie :P and i talked to her i told her how i've been playing the trumpet now for 7 years and she said that she started playing it and that she's having loads of fun playing the instrument and i told her yeah i know what you mean. I also told her how i've been waiting for 3 years to come to this event and she told me "AWW thanks soo much for coming and supporting us" and she even like touched my hand and i told her that she looked very pretty too :) which she did!! SHE'S SOO gorgeous and petit too! and she has a nice cleavage :P I asked for a picture but it turned out that she wasn't taking pictures at all that night. Just my luck.. BUT HER DRESS WAS STUNNINGG!!
The stars then left straight away they didnt stay for the film. since we were waiting for SOO long me and my friends decided to just sit at a cafe to rest and then we started to see people coming down the escalators which led to the VUE cinema and we realised that the people who watched Breaking Dawn must be coming down and they did all the celebs who went etc. and that's where i met Victoria Pattinson and took a picture with her too :) took pics with xfactor contestants too :)
ALL I'M GOING TO SAY IS THAT I WAS A HAPPY LADY THAT DAY :P i cant wait for next year where i will definitely camp out :P But i'll be seeing Rob earlier for Bel Ami :) and kristen for SWATH and hopefully On The Road :)
All pictures via
RPLife