Pictures, Video and Tweets from Outside Kimmel and some from inside. This show airs on November 10th! Make sure to check out the video where you can see a hint of Bear in the car beside her as they're leaving:) Awww she must have missed him to take him with her at night. So sweet:)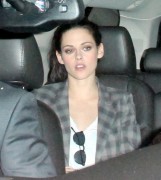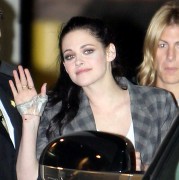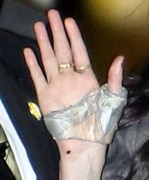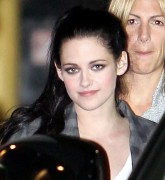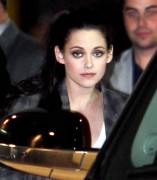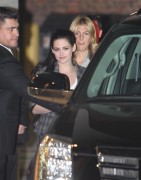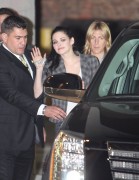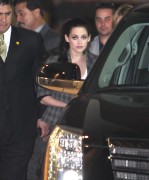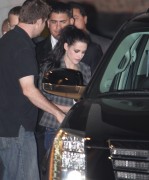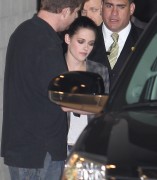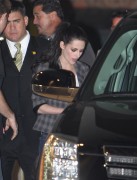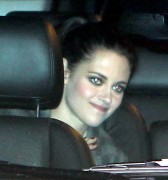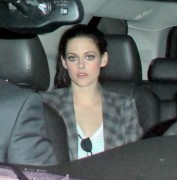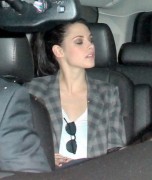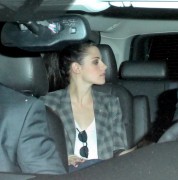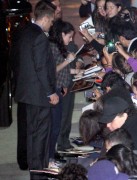 Video: You can see a hint of Bear at 0:55 :)
Tweets
Kristen's just arrived at #jimmkimmel we're debating if the other guy that just came out is Rob
Someone is saying bear's with her lol not sure
I doubt bear's there though
Bear and rob lol that'll be cool if it's true. ill let you guys know. Hbg just passed by checking the fans
Omg bear!
Papa stew here
Bear's here in the alley haha
Not sure if it's rob but bear is def. here
Kristen's gone no rob. She's awesome no one can ask for pics so she was pulled out
She needs rest. She looks so tired. I told her "your boy wrote sorry" on the mag hahaha, she laughed
She knows about the charity btw :) video later
No bear pics sorry
I gave her a letter and told her thank you..
Told her she's an inspiration to a lot of us then I said thank you
We were told that we can't ask for photo cause her staff said. She'll be pulled out.halfway through someone did
Kristen's laugh when I said "your boy" so fucking cute
Everyone was really chill. Kristen was really chill. I'm so happy :)
Kristen was really friendly and smiling a lot :)
@kare831
Kristen just went into Kimmel
Aww Kristen brought Bear with her!!
Kristen just signed! So shy and sweet!
Security came out and said if you asked for a photo they'd pull her she got half way down the line and someone fucked it up and she left
Pics Via
kstewartfans