Brussels Breaking Dawn fan event starts in about an hour!! I will be updating this post throughout the whole day. Keep checking back for more unsolicited BD Promo Rob :P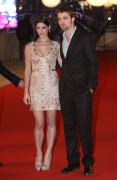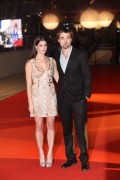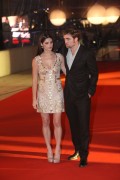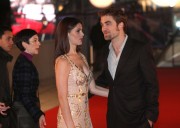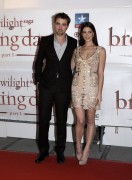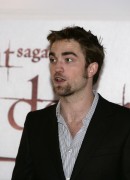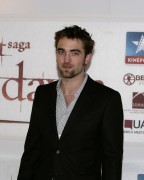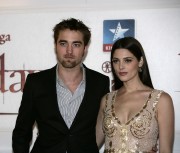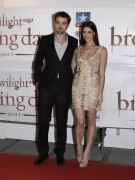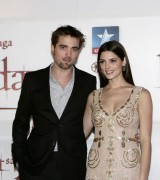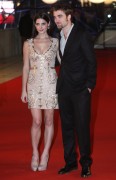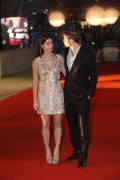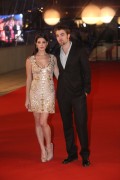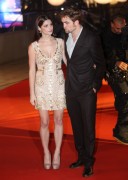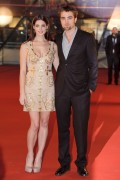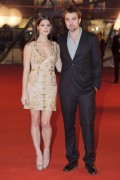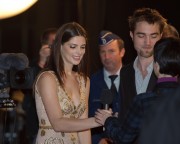 Tagged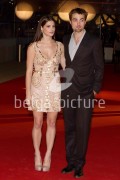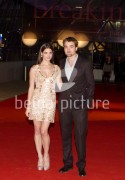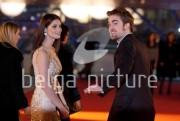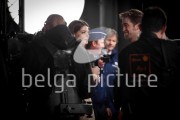 MQ's
Videos:
Q & A Pt1
Q & A Pt2 - At 2:44 Rob gets asked 'If you could live eternally who would you spend your life with' The audience shouts w/ Kristen:)) & shy Rob just looks down - subtle Rob is subtle :P
Arriving
Greeting fans
Thanks to
Spunk-Ransom
for this!
Rob kissing the fan
Rob's Red Carpet Interview with 'VTM' - Brussels
Full Live Stream of the Red Carpet
Rob signing Kristen's GQ Magazine at 0:22
Via
Via
Twitpics: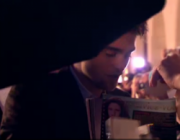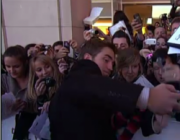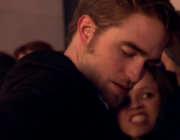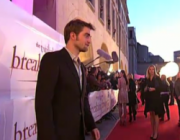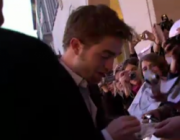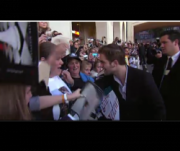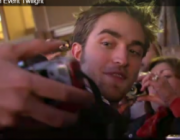 Source
Tweets:
KimiTomiDoll
We're in at the Q&A!! Waiting for Rob and Ash!
Cute Fan Accounts
By @NissaStew
Waiting for the fan event!!
I STILL CAN'T BELIEVE ROB LIKED WHAT I GAVE HIM!!!
Oh and Rob signed fake boobies! He also said he thought it was a gift and he wanted to keep the fake boobies haha
When I told Rob that one of the pick was for Kristen, he smiled real big and said "wow thank you" :D #mehappy #BDFanEventBelgium
So if you see pictures of him holding a white pick... Its the one that was supposed to be for Kristen :) White for her and black for him.
2 hand made picks. One for him and one for Kristen :)
Not a picture. A guitar pick. :)
By
@KStewFreakshow
Robert Pattinson, HERE I COME
Yup, this girl is already awake to spend her day waiting at the red carpet ;)
They're finally rolling out the red carpet. :D
Our present for Rob. On the back: Get off my dick
Omg, it's almost there. :D Red carpet is finished.Bring it on. :D
Damn Rob looks hot in that suit
OMG I HAVE A PICTURE WITH ROB. HE'S THE CUTEST, SWEETEST, HOTTEST GUY EVER
It was so worth it to wait 10hours. I have AMAZING pictures of the cuties. they'll follow later. :D
I can't believe I really met Rob today. THIS CAN NOT BE REAL LIFE
GOD; HE'S JUST PERFECT. And he looks even hotter in real life. I was literally shaking that moment.
I was standing NEXT to the photographers. And there were A LOT of camaras ;)
He was soooo sweet. We had some presents and he accepted all of them and was very thankful and patient when we had some problems with our camera. God, he was just too perfect.
By
OhSoRobsessed
Black nails? Check. Get off my dick shirt? Check. Letter for Bear? Check. Awesome twitterfriends coming with me? Check. Ready fr tomorrow :
So I went to the Brussels fan event today & it was just PERFECT.
It was great, I have an autograph on my Kristen GQ, omg :D
So I asked Rob to put an autograph on my Kristen GQ & he smiled, that was so cute :3
And I almost touched his hair, omg. ALMOST.
Well, I didn't really talk to him but he gave me an autograph :D + I almost touched his hair :3
We gave Roberto an album with Belgian music. And a book with letters & messages for him & Kristen. And another GET OFF MY DICK shirt.
We wanted to give Rob some Belgian beer & chocolates & stuff too, but we weren't able to give it :/
So here's my GQ with Rob's autograph omg :3
Source:
HQ tagged