I's time, it's time, it's time!! I will be adding live tweets to this post as the 'Snow White and the Huntsman panel get ready to take the stage!! Keep refreshing!!





HQ Pics | Kstewartfans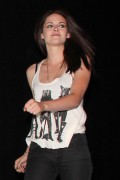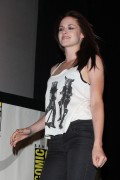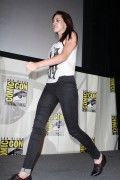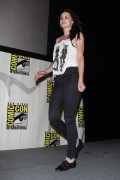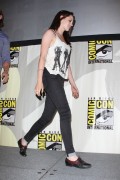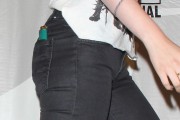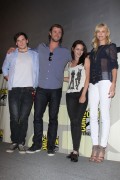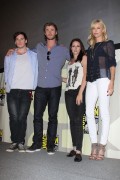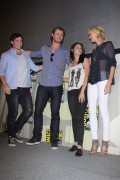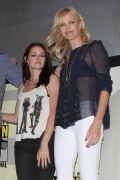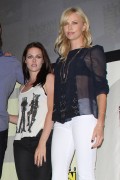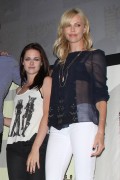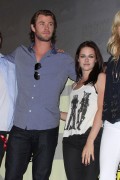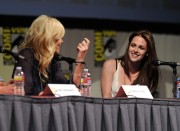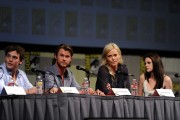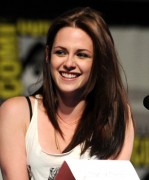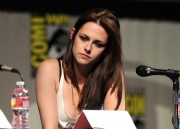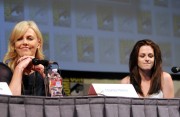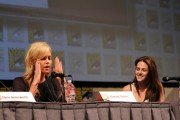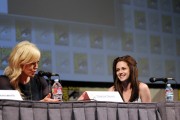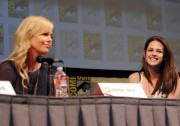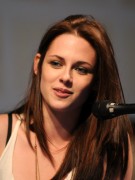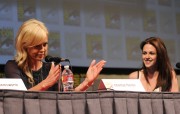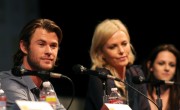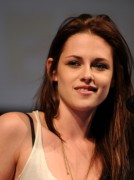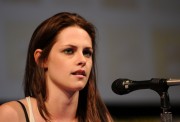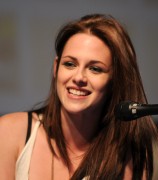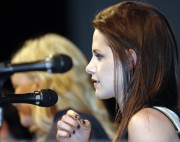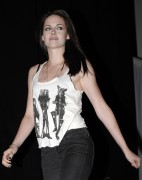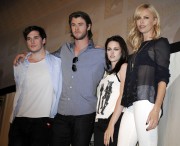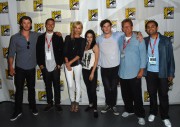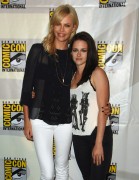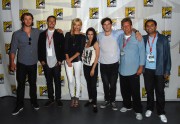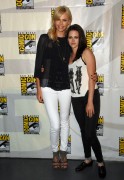 Fan Pics | RobKris13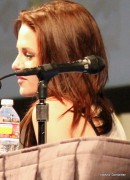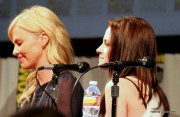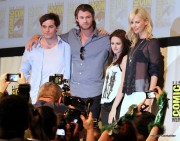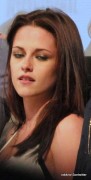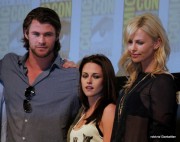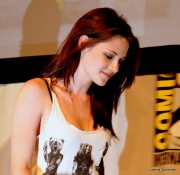 First pics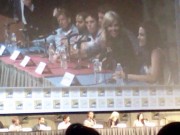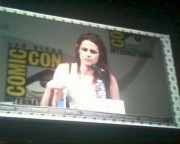 Twitpics |1 |2 |3 |4 |5 |6 |7


HD Pics of the The cast in their Costumes for 'Snow White and the Huntstamn' Kristen looks so BADASS!! @SnowWhite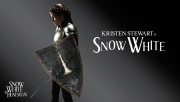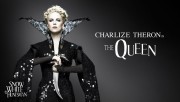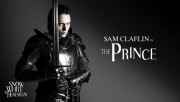 Panel Videos 0315Melon























Tweets from Palak Patel

@palakspatel

They've met before "@theMwagon: @palakspatel have Kristen and Charlize met already or is Comic-Con the first time?" #SWATH

@palakspatel

Sorry, no filming in France or Germany "@LoveTheStew: @palakspatel any filming in France ? :)" #SWATH

@palakspatel

you'll get one! "@amora_rk: I need a pic of Kristen and Charlize RT @palakspatel #SWATH #SDCC2011

@palakspatel

There will be "treats" ;) "@Uchiland: I can't wait! will we see a new poster or any treat (like a logo or conceptual art)? ;P #SWATH

@palakspatel

Kristen will answer that today "@shiloh2jo: @palakspatel Will the #SWATH actors use a British accent in the film?"

@palakspatel

All made! "@T_Mauricexo: @palakspatel Any word on SW's costume? Has it been made or still deciding what it's gonna look like? #SWATH"

@palakspatel

9,000 people I think?? "@luacheia99: @palakspatel what is the expectation for #Swath panel? Full audience house? We are anxious...!"

@palakspatel

They've met each other. "@ChiJulez: @palakspatel has everyone met each other or is this the first meeting for the cast" #SWATH

@palakspatel

Just landed in San Diego! Walking off jet with cast, en route to Convention Center. We have arrived! #SWATH #SDCC2011

@palakspatel:

Backstage with Kristen, Charlize, Chris, Sam, Joe, and Rupert. About to go on!!

@celebritology

Producer Joe Roth is describing Universal's Snow White as an action film and Relativity's Snow White is a "softer version." #sdcc

@celebritology Producer Joe Roth is describing Universal's #SWATH as action film & Relativity's Snow White is a "softer version." #sdcc
@NextMovie #SWATH producer Joe Roth says this movie is "the size of Lord of the Rings" when compared to that other SW movie. #SDCC
9000 People at the #Swath Panel~ Here we go!!
Live Blogs available here | Here | Here
Saturday July 23, 2011
3:25 In Hall H for Universal's Snow White and the Huntsman, a movie that has mostly been cast but hasn't started filming yet.

3:27 A lot of the cast should be on-hand to talk about their characters and why they decided to do the movie. Maybe they'll show some concept art. Obviously, there's no footage to show yet.

3:29 As some may know already, there are two Snow White movies being prepared for next year. Tarsem Singh, the director of the other one, was here earlier with Immortals. Wonder if he'll stick around to check out the competition.

3:31 This one is directed by Rupert Sanders. I know nothing about the guy.

3:34 The panel is starting! Everyone ready?

3:34 I was told by Ricardo that Rupert Sanders is known for Halo 3 Campaign. Thanks Ricardo!

3:35 Dave Karger is moderating the panel and it's his first time ever in Hall H!

3:35 Director Rupert Sanders and producers Joe Roth and Palak Patel came out

3:36 Joe produced Alice in Wonderland and has Oz the Great and Powerful coming up

3:36 Joe Roth says that they need to find a story with a deep-seated resonance and get a great director to create a modern version with deep emotional roots.

3:37 Palek: "I was chasing after Rupert for many years... like a hot girl. I'd seen his work and when I did Snow White, I had in mind because his commercials are like artwork."

3:37 Katherine: Probably can't take pictures while blogging unfortunately.

3:38 Joe Roth says that their movie is very different from the Tarsem movie and he says that this is more on the scale of "Lord of the Rings" saying it's a rough, tough male-female motion picture.

3:38 Roth is talking about the fact that Armageddon and Deep Impact came out the same year and the fact they came out seven weeks apart but people went to both movies.

3:39 People were more likely to see Armageddon if they've seen Deep Impact and that you can understand the tone of the movies from the advertising and decide which one you might like (or even both)

3:39 They're introducing Rupert Sanders by showing a reel of his commercial work.

3:44 They showed the commercial for Call of Duty: Black Ops and Halo 3 ODST

3:44 "I kind of wanted to do a war movie so I don't know how I ended up with Snow White" - Sanders

3:45 He says the story of Snow White is a story everyone knows and it allows him to do what he does best which is great large landscapes full of emotion.

3:46 Actors haven't come out yet.. just filmmakers still.

3:46 They're bringing out the four actors!

3:46 First out is the prince, Sam Claflin

3:46 The Huntsman... Chris Hemsworth!

3:47 As The Queen... Charlize Theron! (Her second appearance in Hall H this week)

3:47 And as Snow White... Kristen Stewart!

3:48 Kristen: "I'm most excited about the obvious thing... this girl has this amazing ability to channel fear into this really focused, charged, driving energy. She's also the people's lead and doesn't let her heart cloud her mind."

3:48 "Also I get to have a sword and really cool weapons" - Kristen

3:48 They're going to start shooting in England in a few days.

3:49 Charlize on Kristen - "We've only met each other briefly and in just that small amount of time, I think she's going to give me a run for the money. And I'm ready b*tch, so let's go!!"

3:49 Ooo.... I think we're setting up a real-life cat fight between Chalize and Kristen

3:49 Lots of women here and they are loving Chris Hemsworth... he's getting the best reaction.

3:51 Asking Sam about playing a charming prince "It's not a part of my personality that I try to exuberate too much. This is a new take on the story so the prince isn't as charming as you might hope."

3:51 Production starts next week but Rupert is going to show something.... hmmm....

3:51 They're going to show photographs of the cast in their costumes!!

3:52 I'll try to describe it because I'm not allowed to take pictures of the screen. (Boooooooo!!)

3:52 Maybe Universal will release high-def versions of the pictures... hint, hint.

3:52 Sanders says they were limited by the budget even though it's a big epic movie.

3:53 They apparently shot some stuff to give people a taste for the movie. (Actually they were limited by budget for that)

3:56 Wow, I have no idea what they just showed there. It was almost like a teaser commercial for the movie that showed the Queen and Snow White, though it didn't necessarily look like Theron or Stewart.

3:56 I guess they did this with other actors and shot it in three days but it looked really impressive, showing a very realistic wolf and other creatures.

3:57 Just a correction: Rupert was talking about the limited budget for making that teaser not the movie. I misunderstood that.

3:57 Dave Karger is asking a few silly questions, whether they're badasses or wimp, but Kristen is the only one she claims she's a badass.

3:58 Apparently Kristen got burned while making Twilight: Breaking Dawn and she broke her thumb. "I'm not good at stunts so I'm not sure why I'm doing this," she jokes.

3:59 Charlize is giving Kristen advice "Cause I'm an Oscar winner"... Dang!! "I'll be calling you Snow White all the time."

3:59 It's funny to see the cast of the movie together before they've even worked together, so they're really just getting to know each other, joking around in front of the audience.

3:59 I think they're going to show them in costumes? (that wasn't what they showed before)

4:00 They're showing all EIGHT dwarves in costume! (not even, eight!)

4:00 Nick Frost, Ray Winstone, Toby Jones, Ian McShane, Tony Harris, Bob Hoskins, Eddie Marsan and Brie Lesson.

4:00 They look like they can take the dwarves from The Hobbit.
4:01 "There are eight because they have a lot of great lines when one of them gets killed" - Rupert... Ooooo... SPOILERS!!

4:01 Next is Sam Claflin as the Prince in full knight's armor holding a sword.

4:02 Chris Hemsworth as The Huntsman... long dark hair, holding an axe. He's wearing worn out brown outfit. He looks a bit tougher than he does as Thor.

4:02 Colleen Atwood is the costume designer on the movie.
4:03 Now we see Charlize as the Queen... she has a high collar, long sleeves and her blonde hair is short and curly. She's holding a large dagger.

4:03 Next is Snow White... Kristen Stewart in full armor with a sword and a shield with what looks like a tree on it. She looks tough indeed.

4:03 "It makes you feel kind of strong although I feel tiny... my pinhead sticks out of this enormous thing" - Stewart

4:04 "Don't worry, we'll get you steroids" Theron jokes

4:04 Stewart says that the armor weighs roughly 50 pounds.

4:04 Movie is out June 1st, which is why they are at Comic-Con this year.

4:04Question time!!

4:05 The dwarves look really interesting and nothing like the actors playing them, and they're all roughly the same height so they must have done some Photoshop work on that picture.

4:06 Man, Charlize really is riding Kristen... really getting into character, huh?

4:06 Chris Hemsworth on his casting "Everyone else turned it down until I got it"

4:06 Hemsworth said that the teaser Rupert shot was really impressive and he loved the script because it was a completely different take on it.

4:06 I think having Kristen Stewart's Snow White in full armor fighting in battle is really going to make this movie different.

4:07 "All of that made me want to sign up... and no one else was left" -- Hemsworth

4:07 How did Charlize prepare to play a villain?

4:08 Katherine: I think Charlize is being playful. They're going to be working together for the next few months so I'm sure she's doing it just for the audience.

4:09 "Watch out, Kristen!" she adds!

4:09 Kristen is asked what music she's been listening to to prepare for the role.

4:09 "I'm not listening to anything that pertains to anything I'm getting ready for"

4:10 Charlize says she's cut together some music for Kristen to listen to.

4:10 All the audience questions are for Kristen.

4:11 Basically everyone is talking about why they did it, but I think they kind of answered earlier.

4:12 Anne: Katherine is another one of the people watching this live blog. She asked whether Charlize was being playful or bitchy towards Kristen.

4:12 Basically, they're all saying that they did the movie cause of Rupert and the direction they were taking with this story and twisting it around.

4:13 I hope that Universal releases the trailer. It's really interesting and I'm guessing it's what Rupert put together to get the job.

4:13 "If there ever was an opportunity to take something people knew so well and turn it upside-down that would be really interesting" - Theron

4:13 Joe Roth is talking about why he cast who they cast.

4:14 Roth says that Sam and Chris' work in Pirates and Thor got them. Charlize was their first and only choice. "You're basically saying I'm a b*tch" - Theron

4:15 For Snow White, they were originally looking for an unknown ala Alice but they thought it would be interesting to take this actress who had been able to hold this franchise and see if they can take her somewhere else.

4:15 And sadly... it's now over. :(

4:16 Hopefully we'll get some pictures or maybe that teaser footage shown. Ed Douglas out! Thanks for coming by and hanging out!