Even though we still have no pics of Kristen in Toronto :( I know so sad. There are however new pics of Rob filming on the streets of Toronto last night. It's been said that Kristen spent most of the time in his 'trailer' i don't know how accurate that is so take it with a grain of salt:)
HQ pics |
Pattinsonlife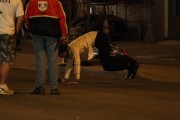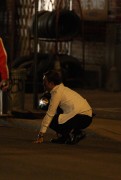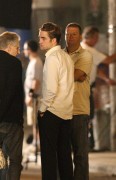 Added 11 more HQ pics!!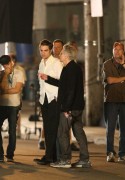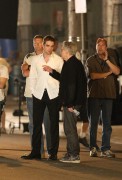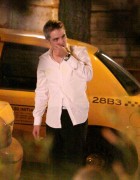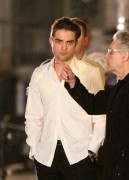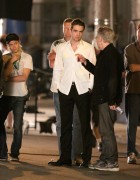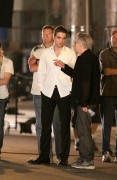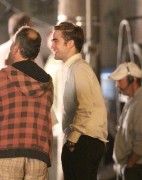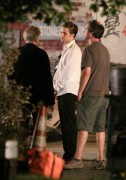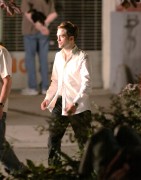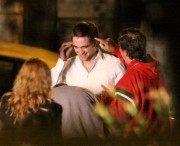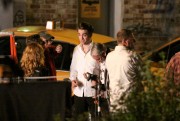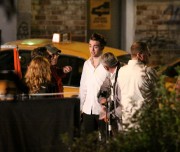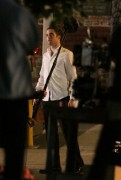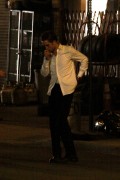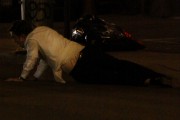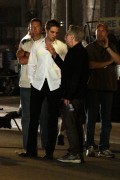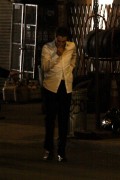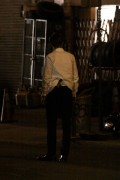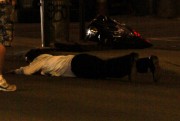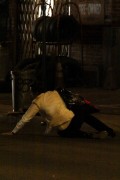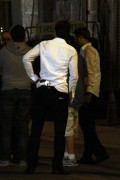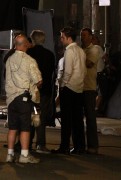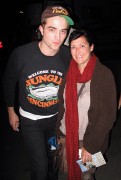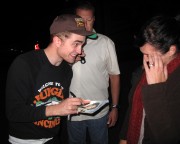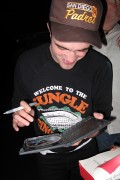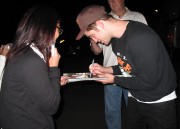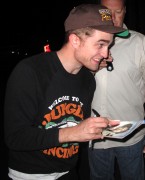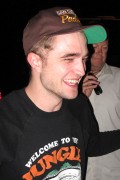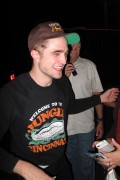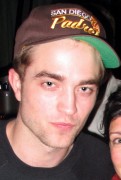 Fan pictures|
Mr. Will-W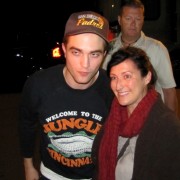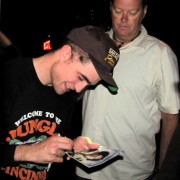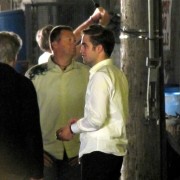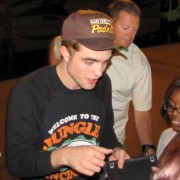 insaneilanaX
Steve_s2001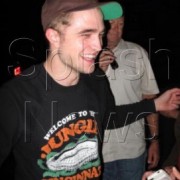 Fan Video|
Mr.Will-W
Fan account from
Mr. Will-W
Burning the midnight oil tonight on the set of David Cronenberg's Cosmopolis, Robert Pattinson conserved his energies for an intense scene involving him firing a Gun. With the Crew being extra cautious on-set this evening in purposefully blocking shots for those looking to take Photographs, opportunities were reduced to seeing Pattinson perform through gaps between shoulders of Crew Members ahead.
Those lucky Fans were patient enough to wait on Pattinson, were rewarded at the 4:15 AM Wrap Time with Autographs being signed generously and one lucky Fan, Deb, who runs both the Cosmopolis Film Blog and also the Twitter account CosmopolisFilm, was wished a Happy Birthday by Pattinson himself, with him taking a Photo with the Birthday Girl!
Despite various rumours floating about that Pattinson's Partner Kristen Stewart was present on-set today after Photos surfaced of her flying out of Los Angeles earlier in the week, these merely amounted to hearsay without any confirmed sightings from Fans, some who waited from the point of Pattinson's arrival onwards.
Just like the first time I met him, he was just as wonderful today to Fans and it was a delight seeing Pattinson express his gratitude to his loyal supporters.
RPLife