Our baby girl got in a minor car accident, but thankfully she's okay. Looks to be a minor fender bender.

Oh no!

Kristen Stewart

got into a fender bender in Hollywood on Thursday, but luckily it doesn't look like it was too big of a deal.




K.Stew, in jeans and a gray v-neck tee-shirt (with her standard shirt tie at the bottom) appeared to be just fine and was of course very cooperative while exchanging information with the other female driver.


Considering the paparazzi were on scene to capture all of this, we can't help but wonder if they might have been part of the problem? Right after she was so friendly to them, too!
Stewart has been in work mode getting ready for Snow White and the Huntsman, taking riding lessons and getting her passport renewed.

The actress is confirmed to appear at the SWATH panel at Comic-Con in San Diego on Saturday July 23 and of course is expected at the Breaking Dawn panel Thursday, July 21.
From
Gossipcop
Kristen Stewart was involved in a minor fender bender earlier today in Los Angeles.
The actress and the other driver inspected their vehicles and exchanged information.
Fortunately, no one was hurt, and there was minimal damage.

According to reports, paparazzi were already on the scene when the incident took place. There's been no indication yet that they were involved in the accident itself.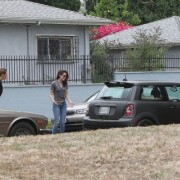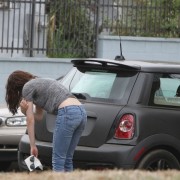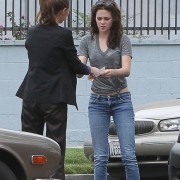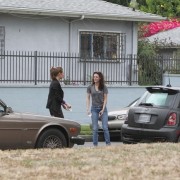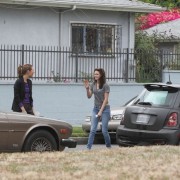 Thanks to
CeleBuzz