Putting this baby under the cut because it is HUGE!!!

TONS OF HQ PICS OF ROB KRISTEN AND CAST. ADORABLE VIDEOS AND MORE

HQ Pics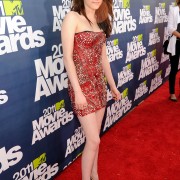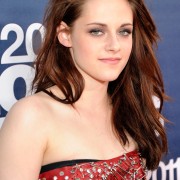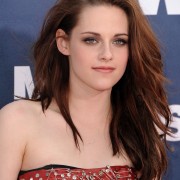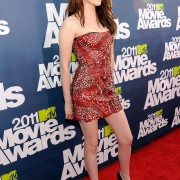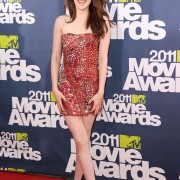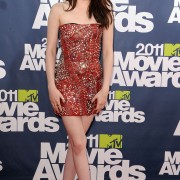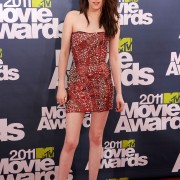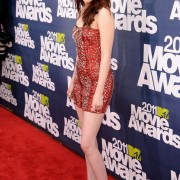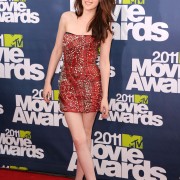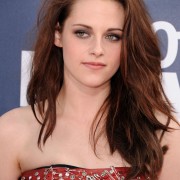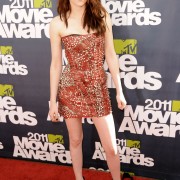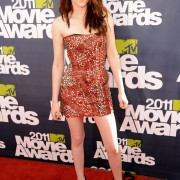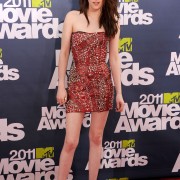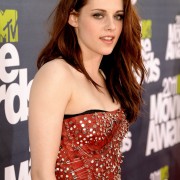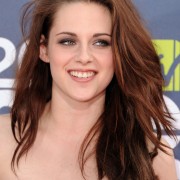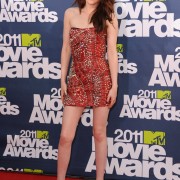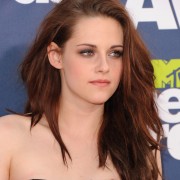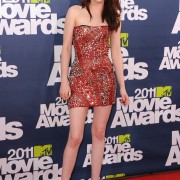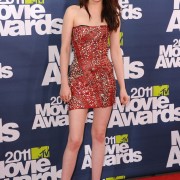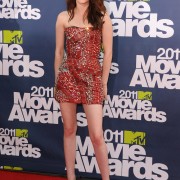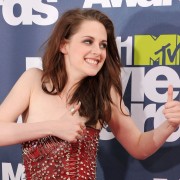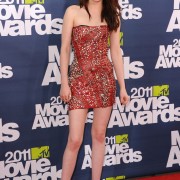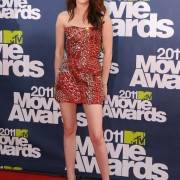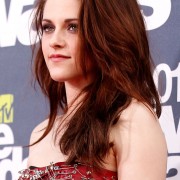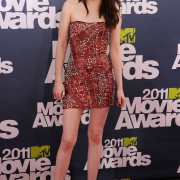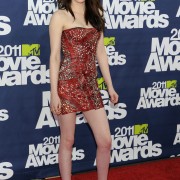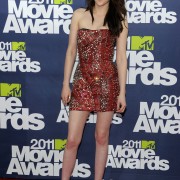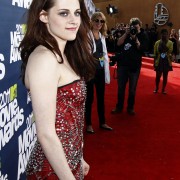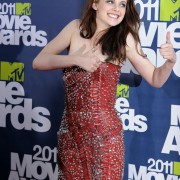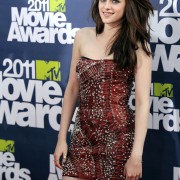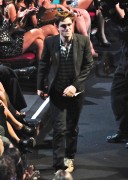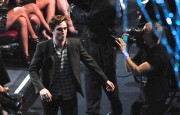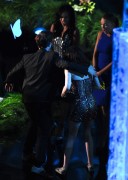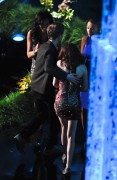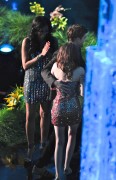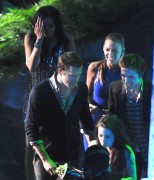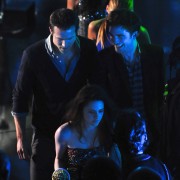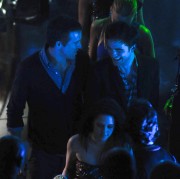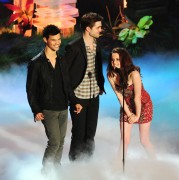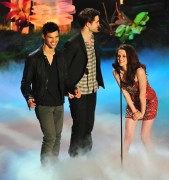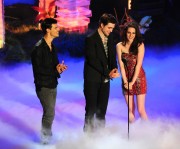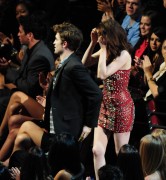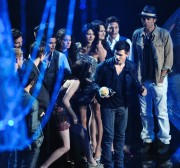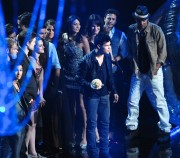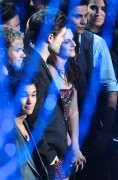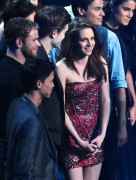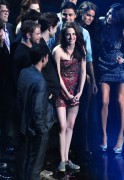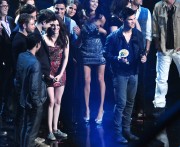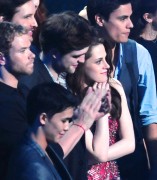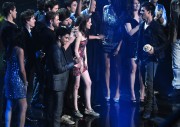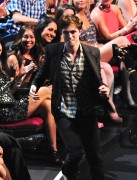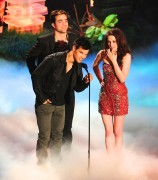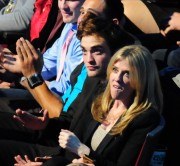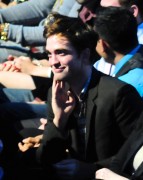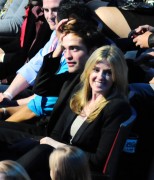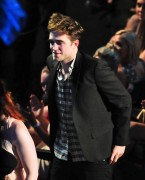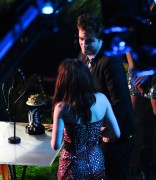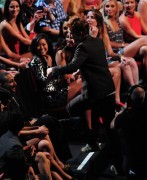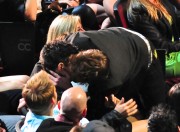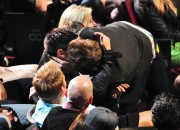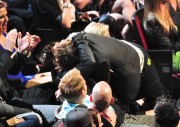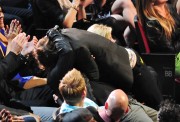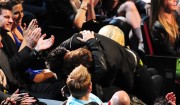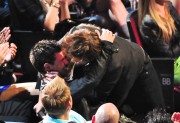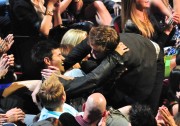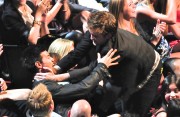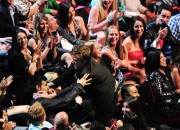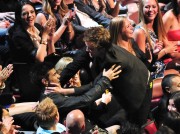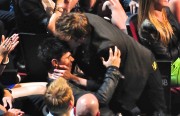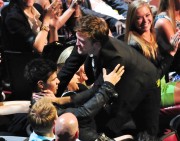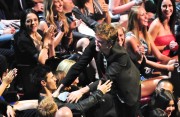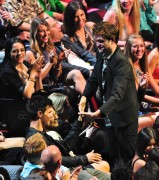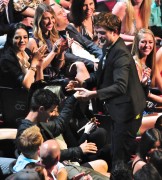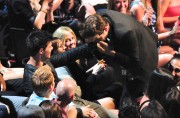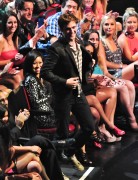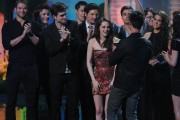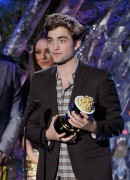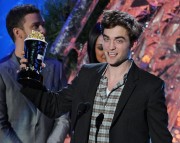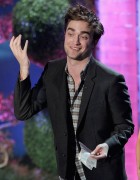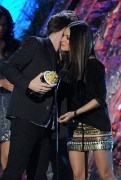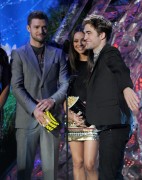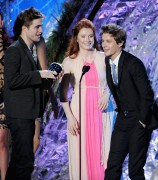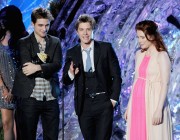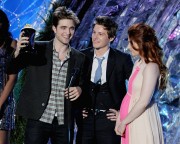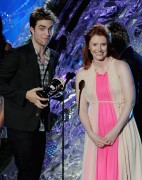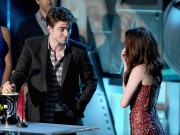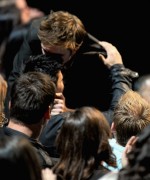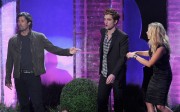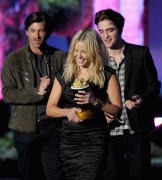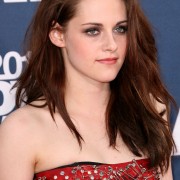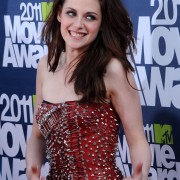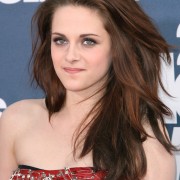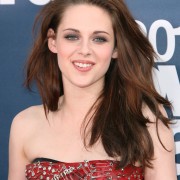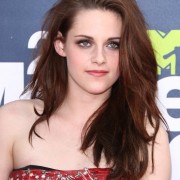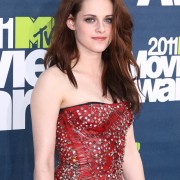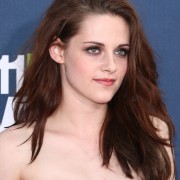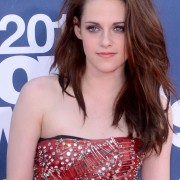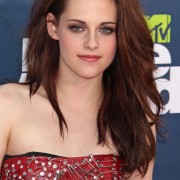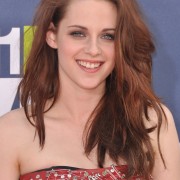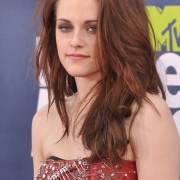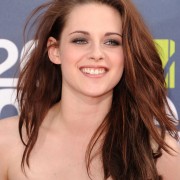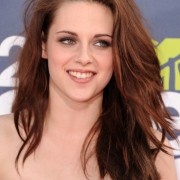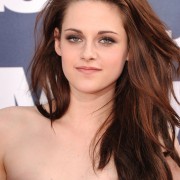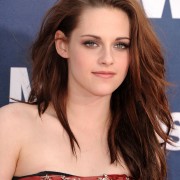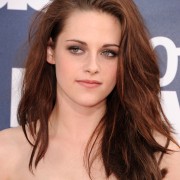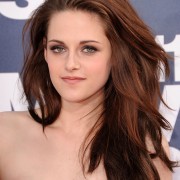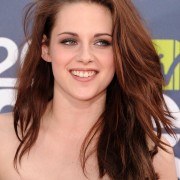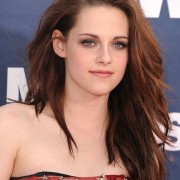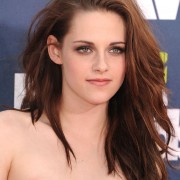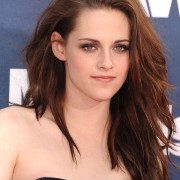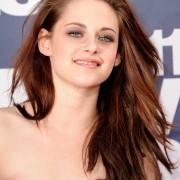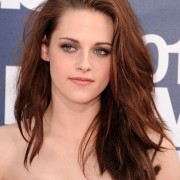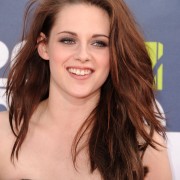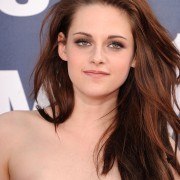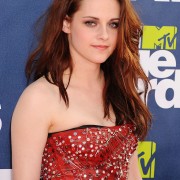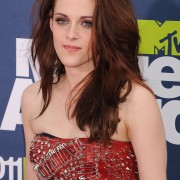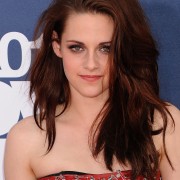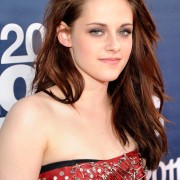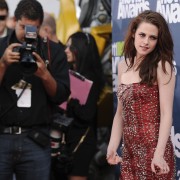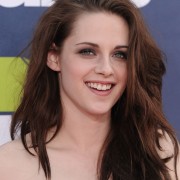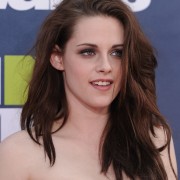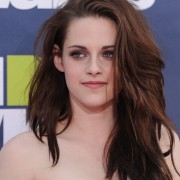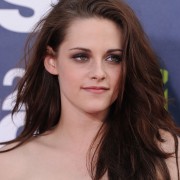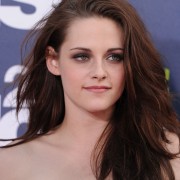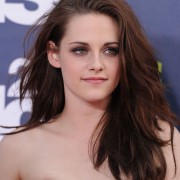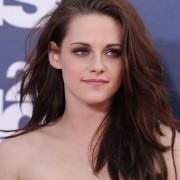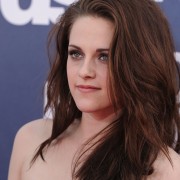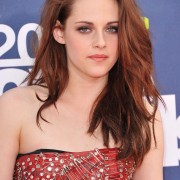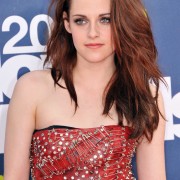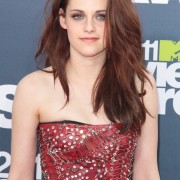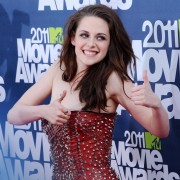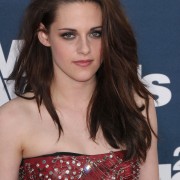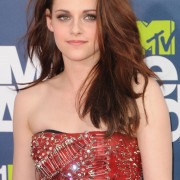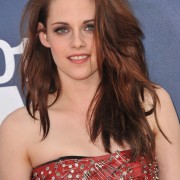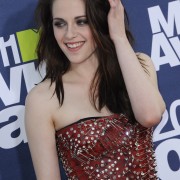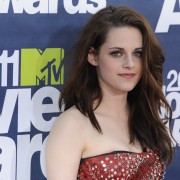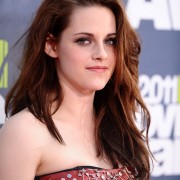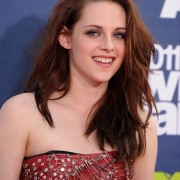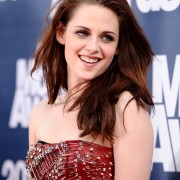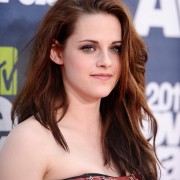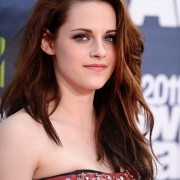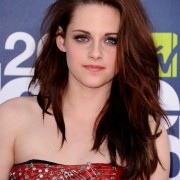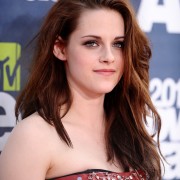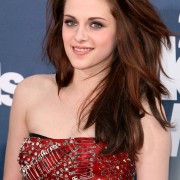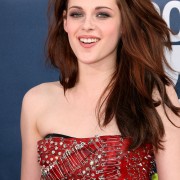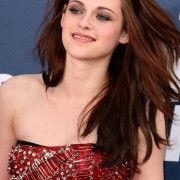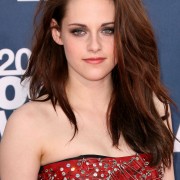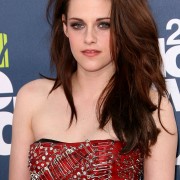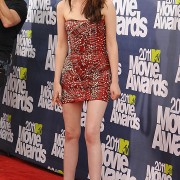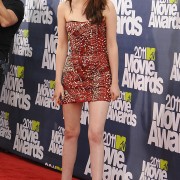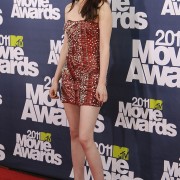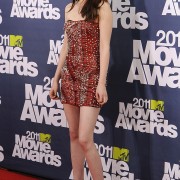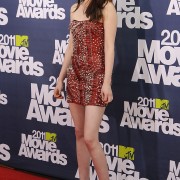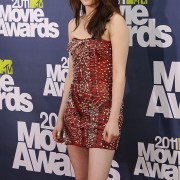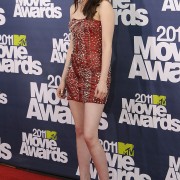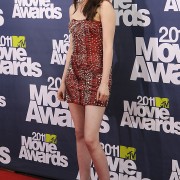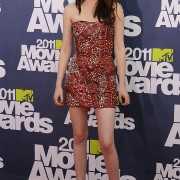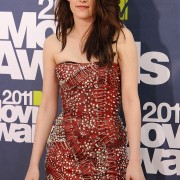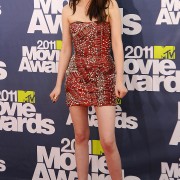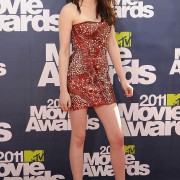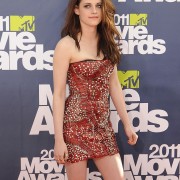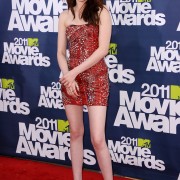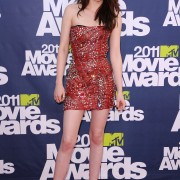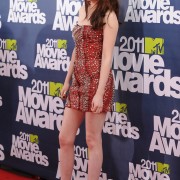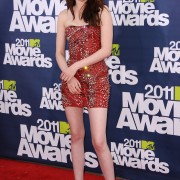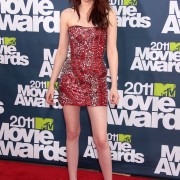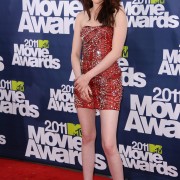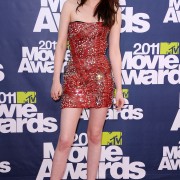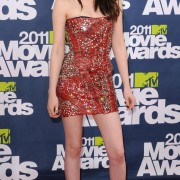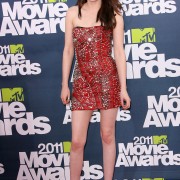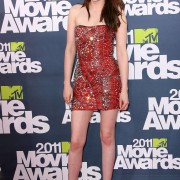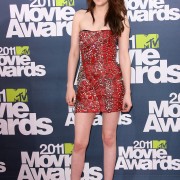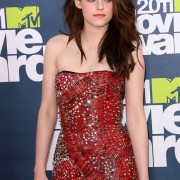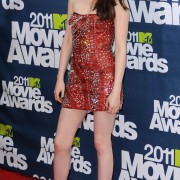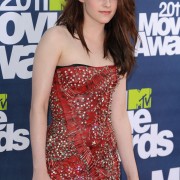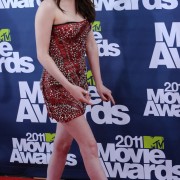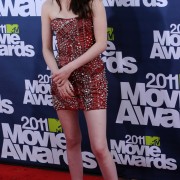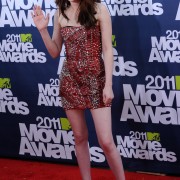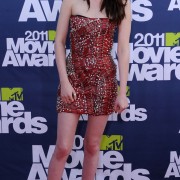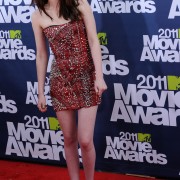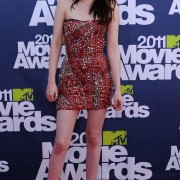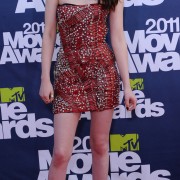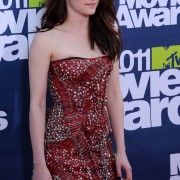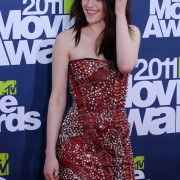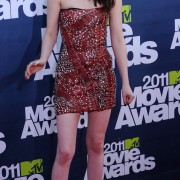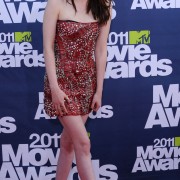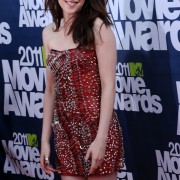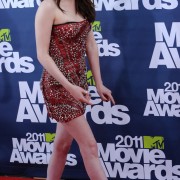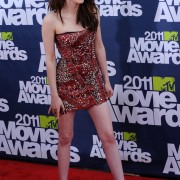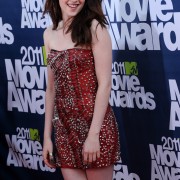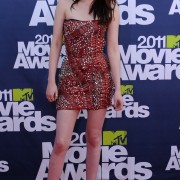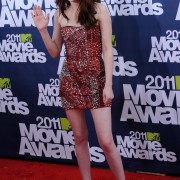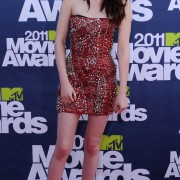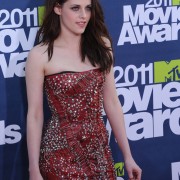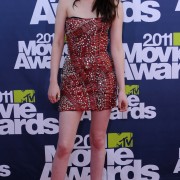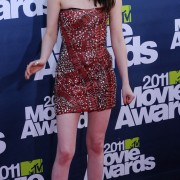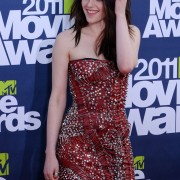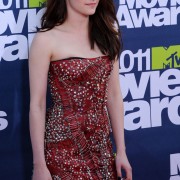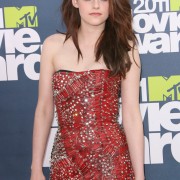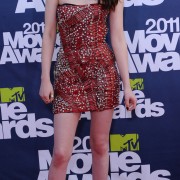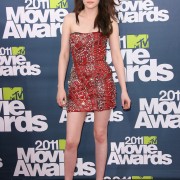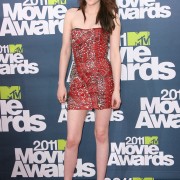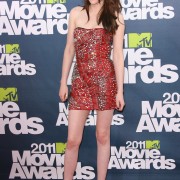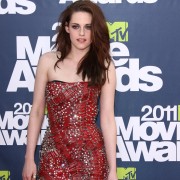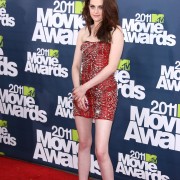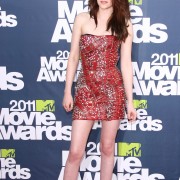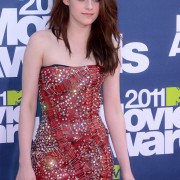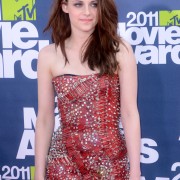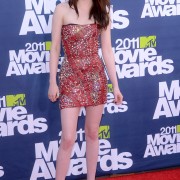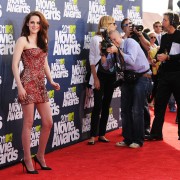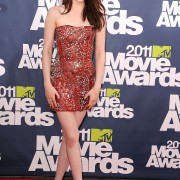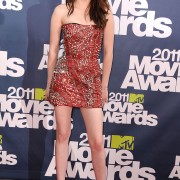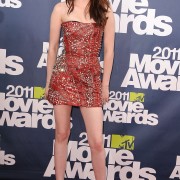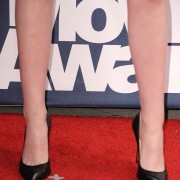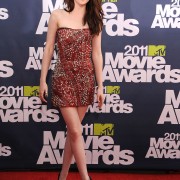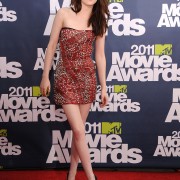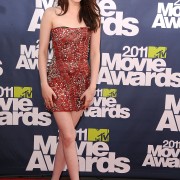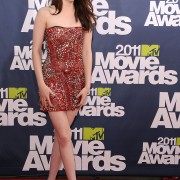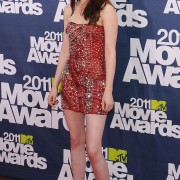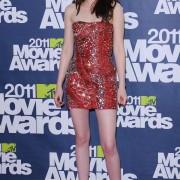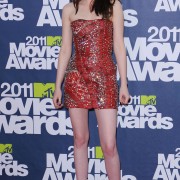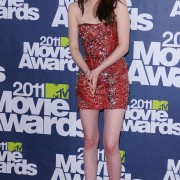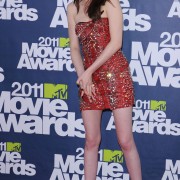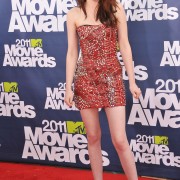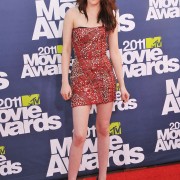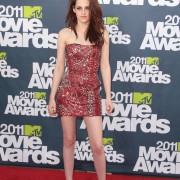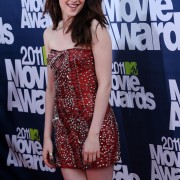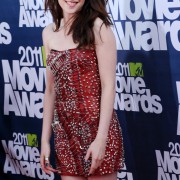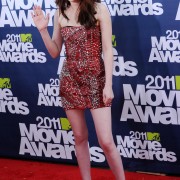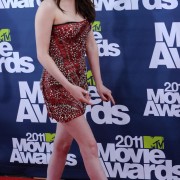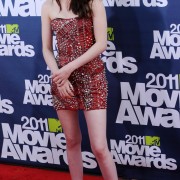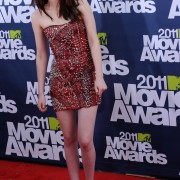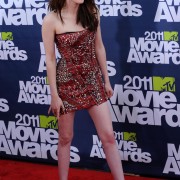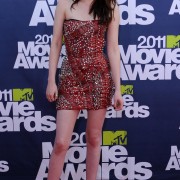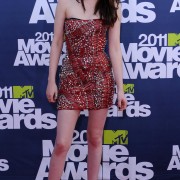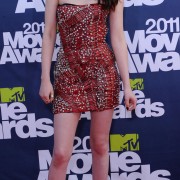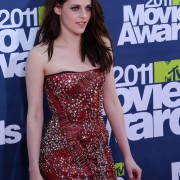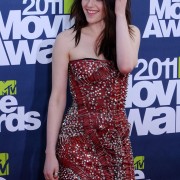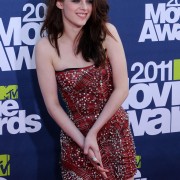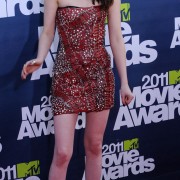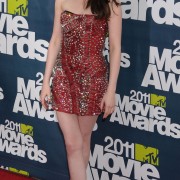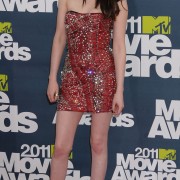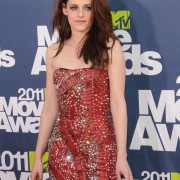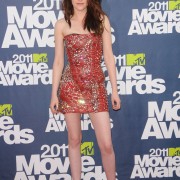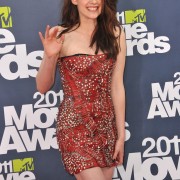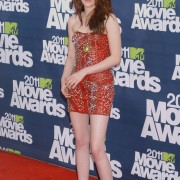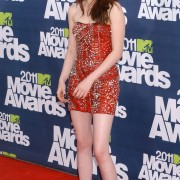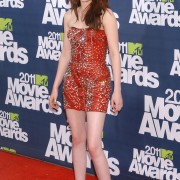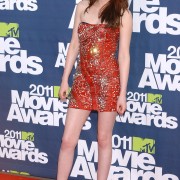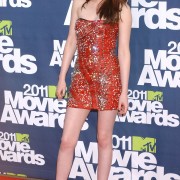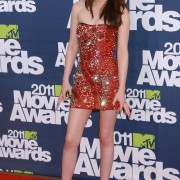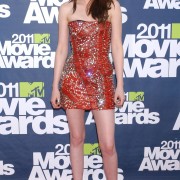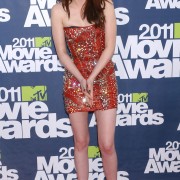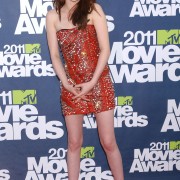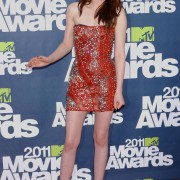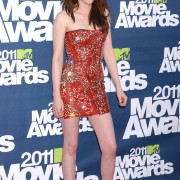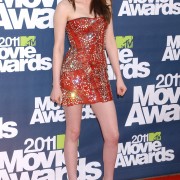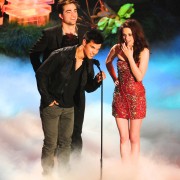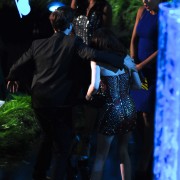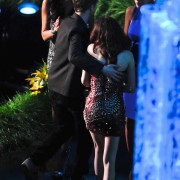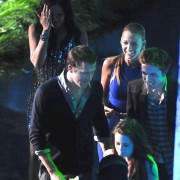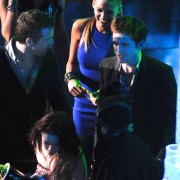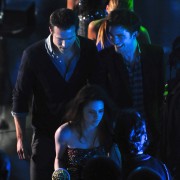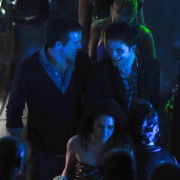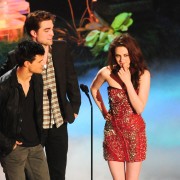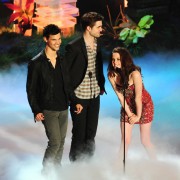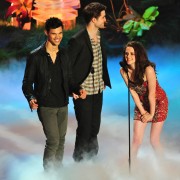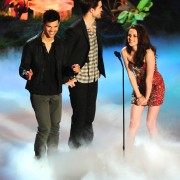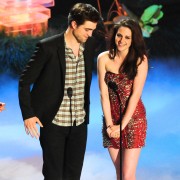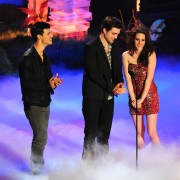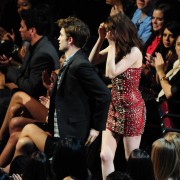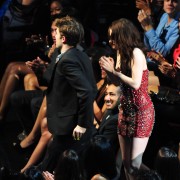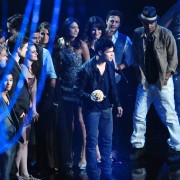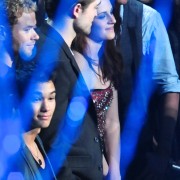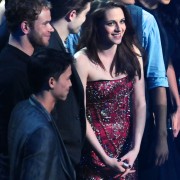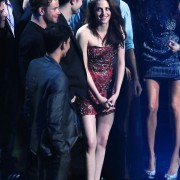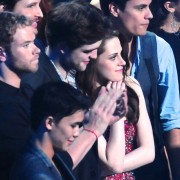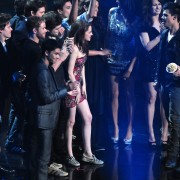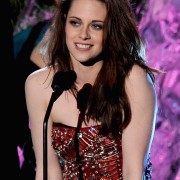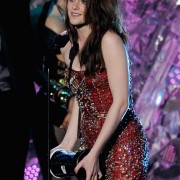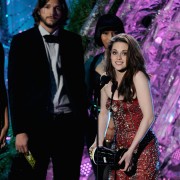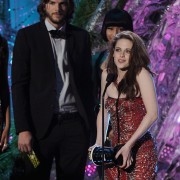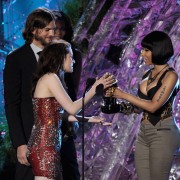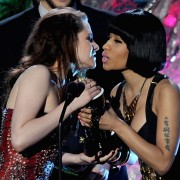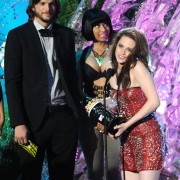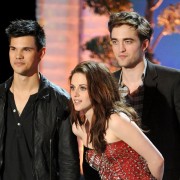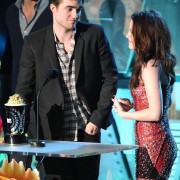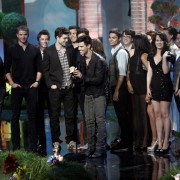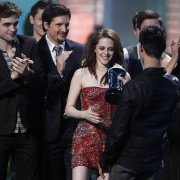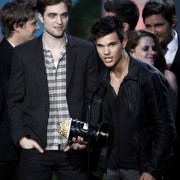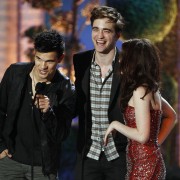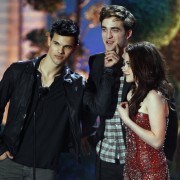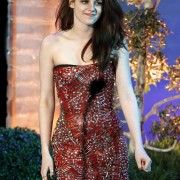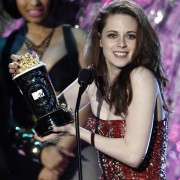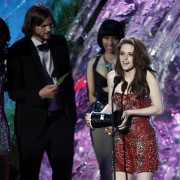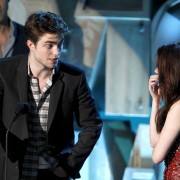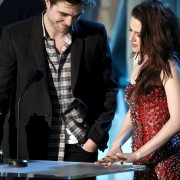 MQ (Bigger than the ones posted before)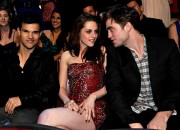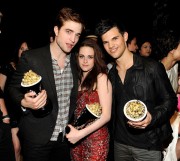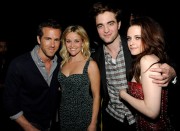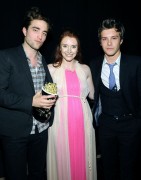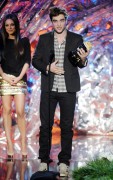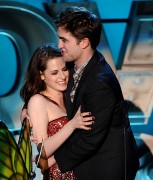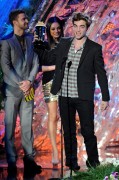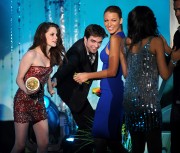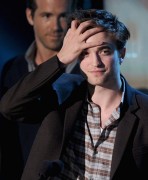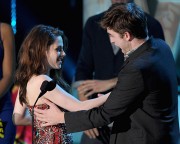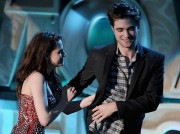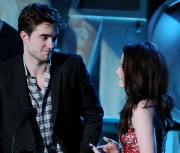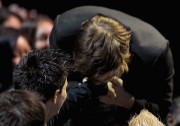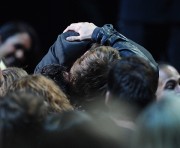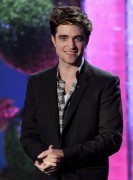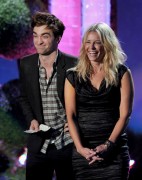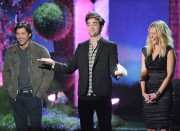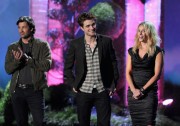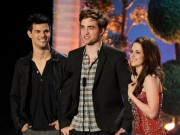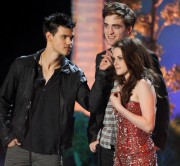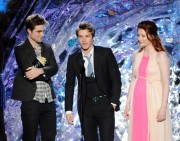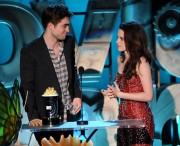 Best Male Performance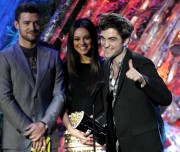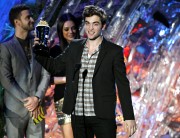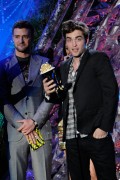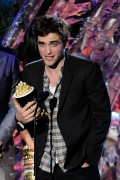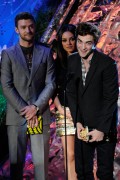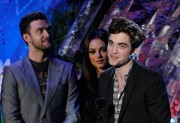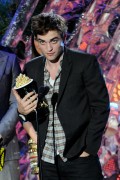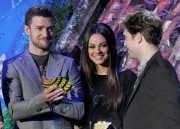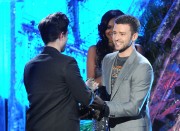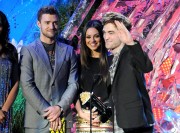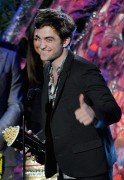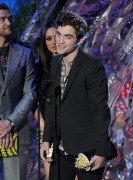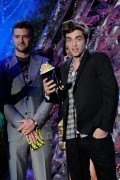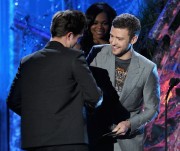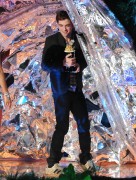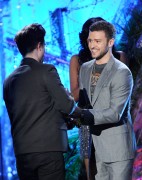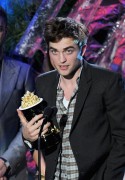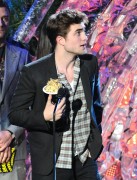 Best Fight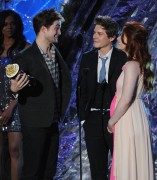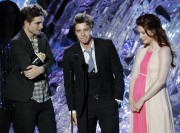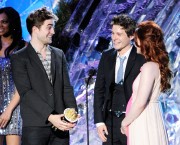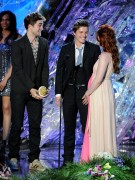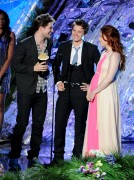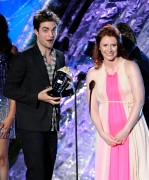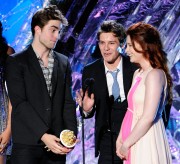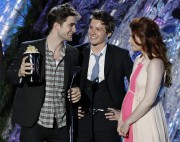 Best Kiss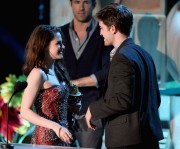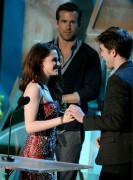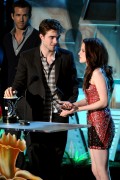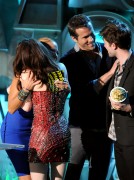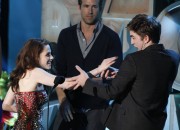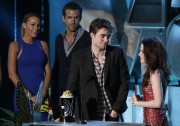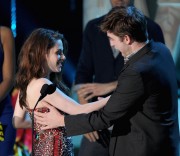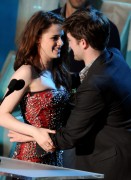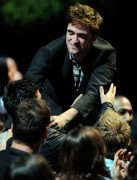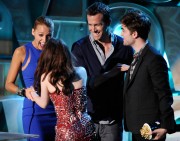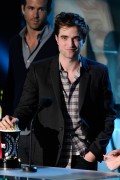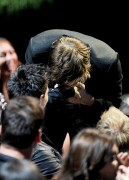 MTV Generation Award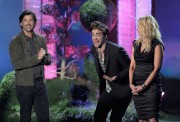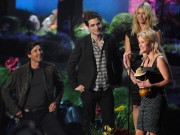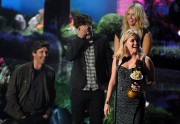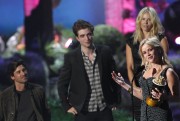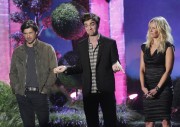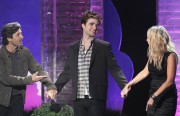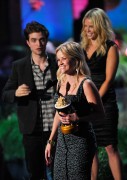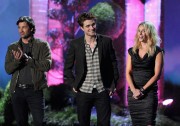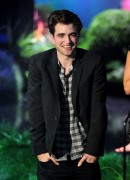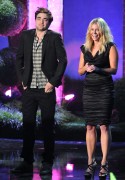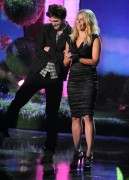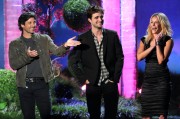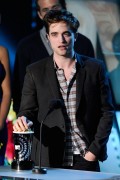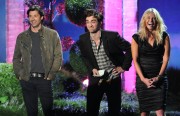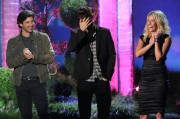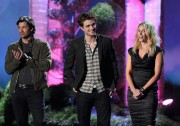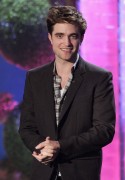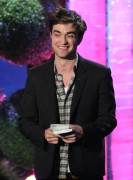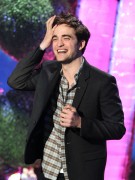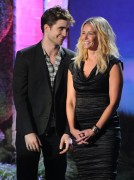 Presenting Breaking Dawn trailer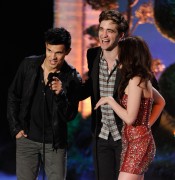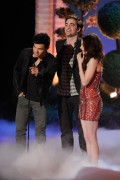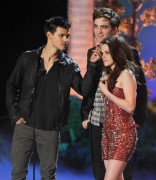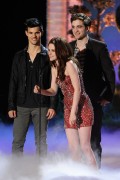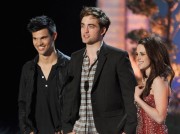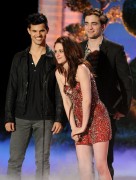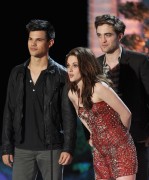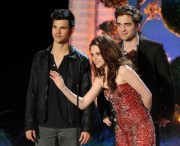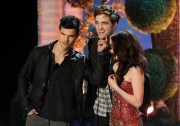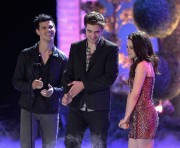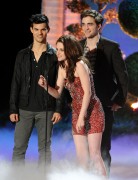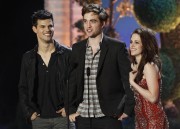 Eclipse wins best movie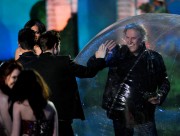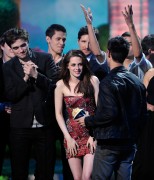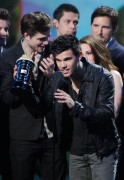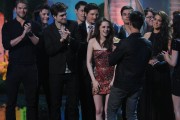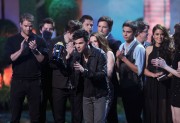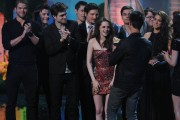 Larger/tagged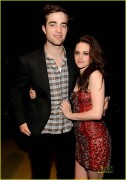 MQ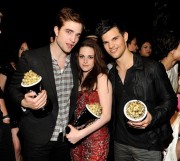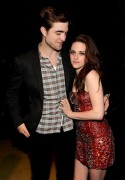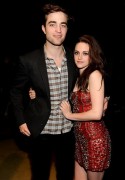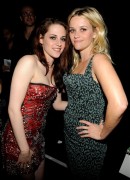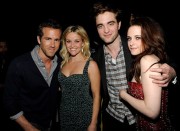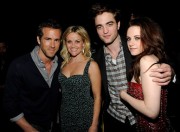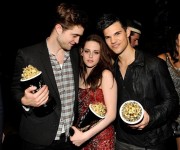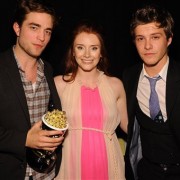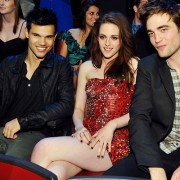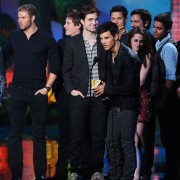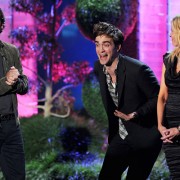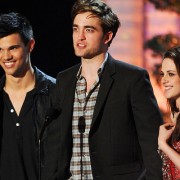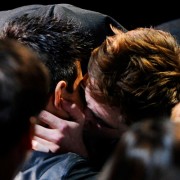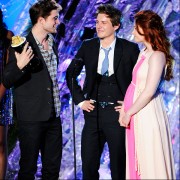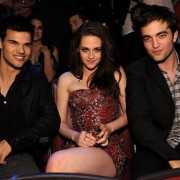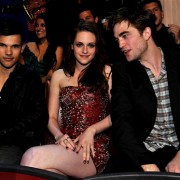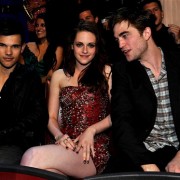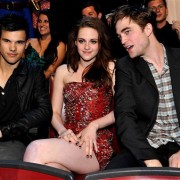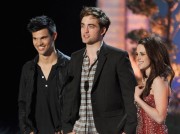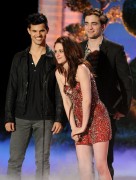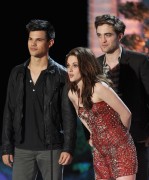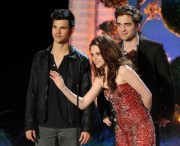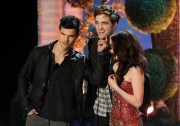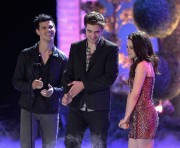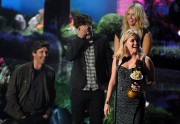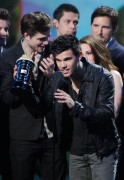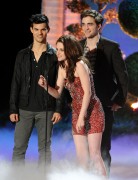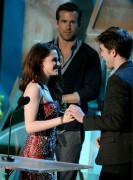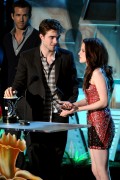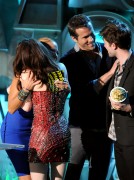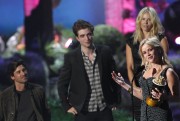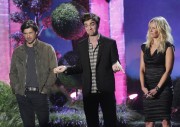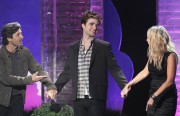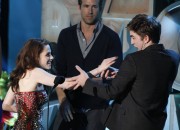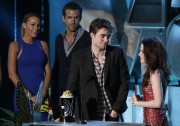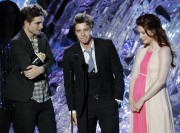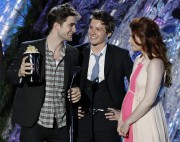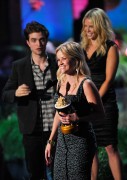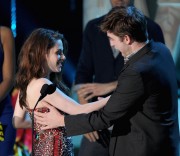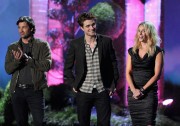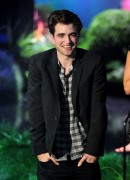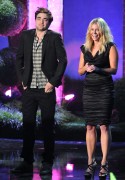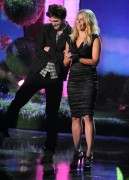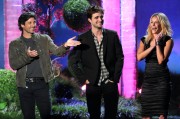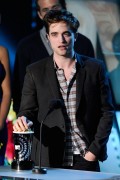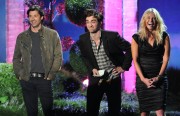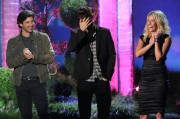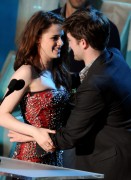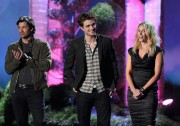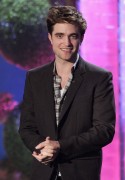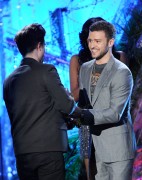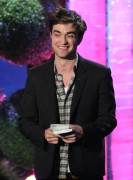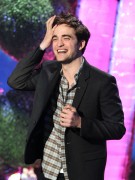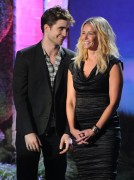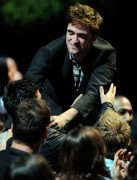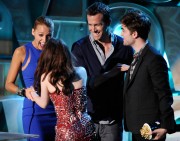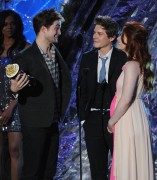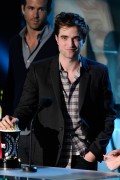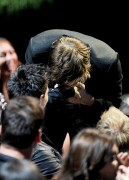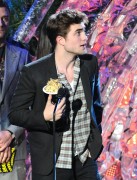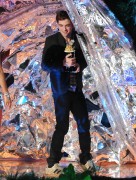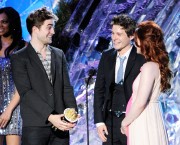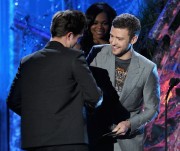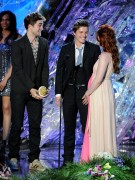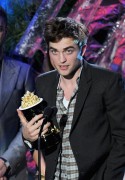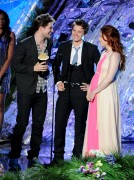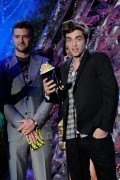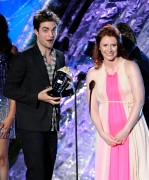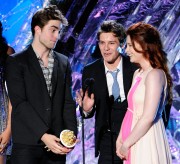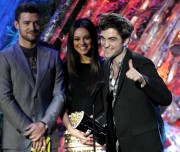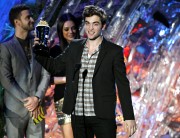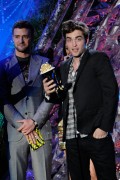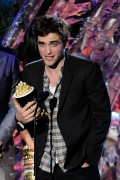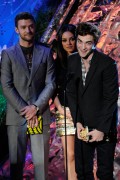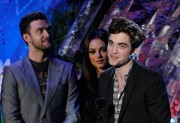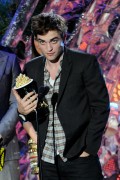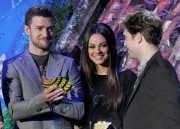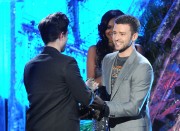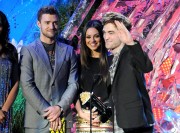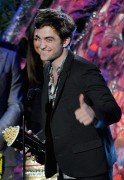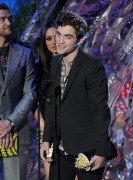 Mixed Rob and Kristen Pics
<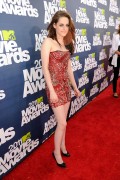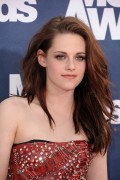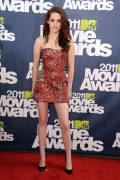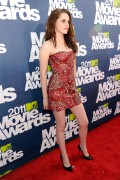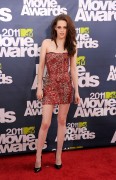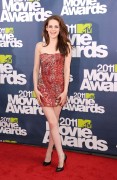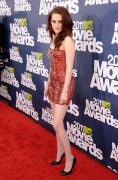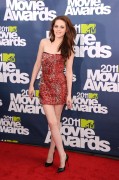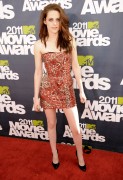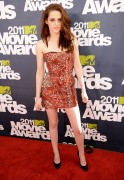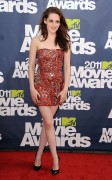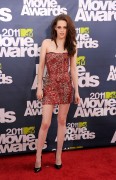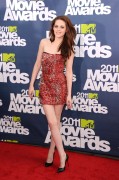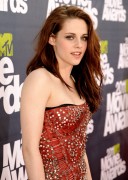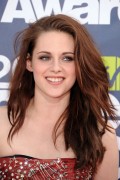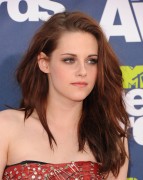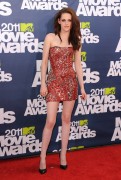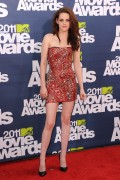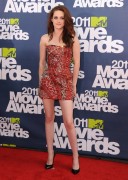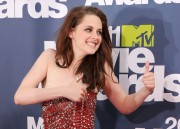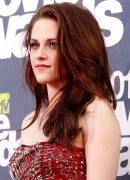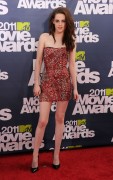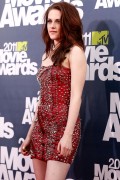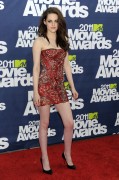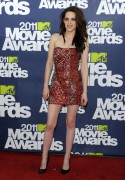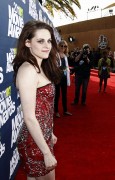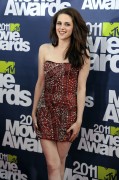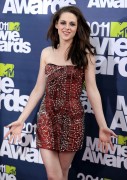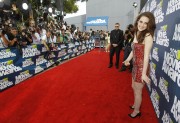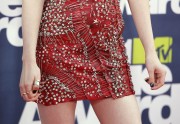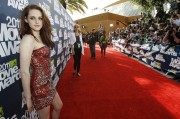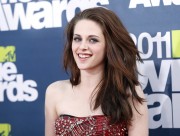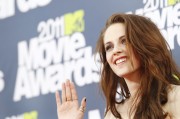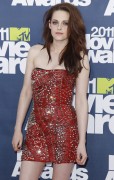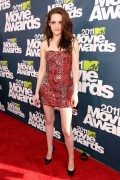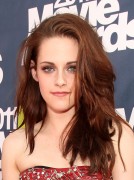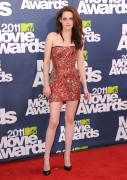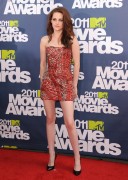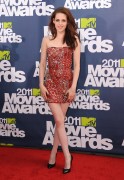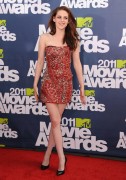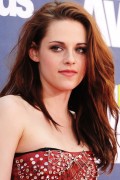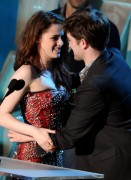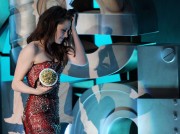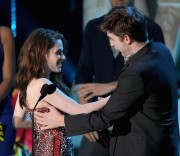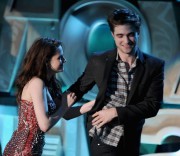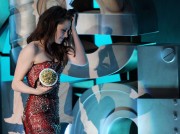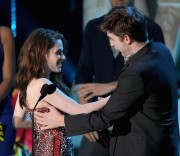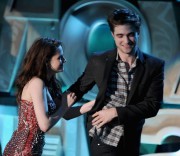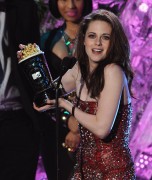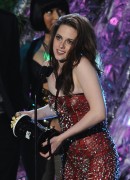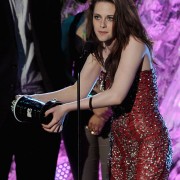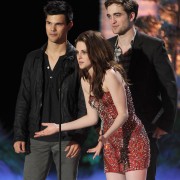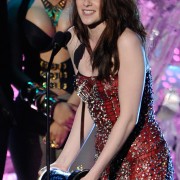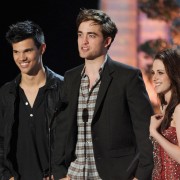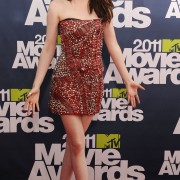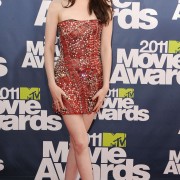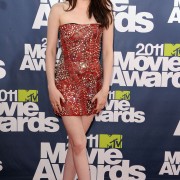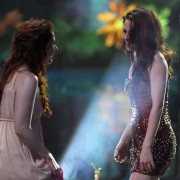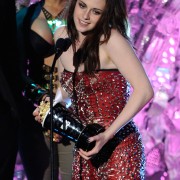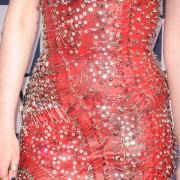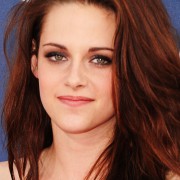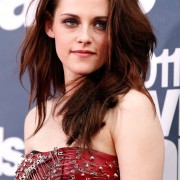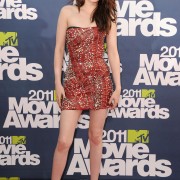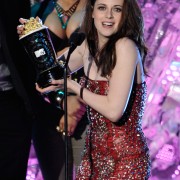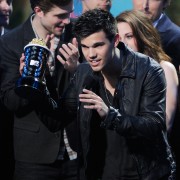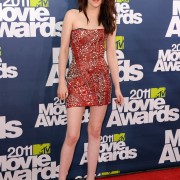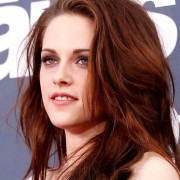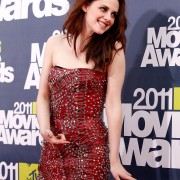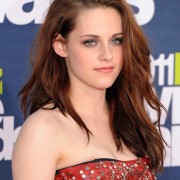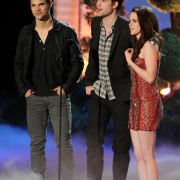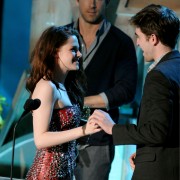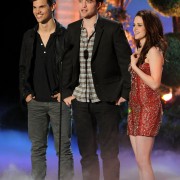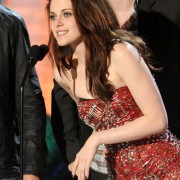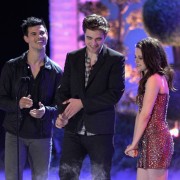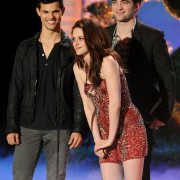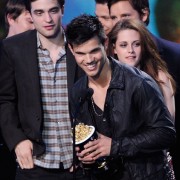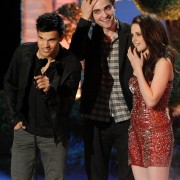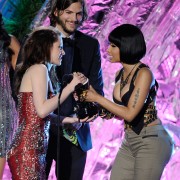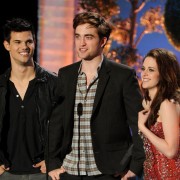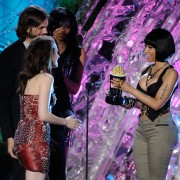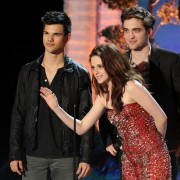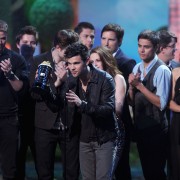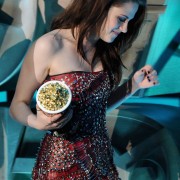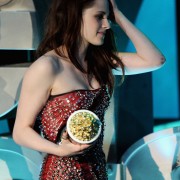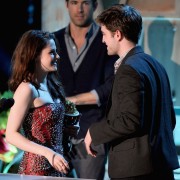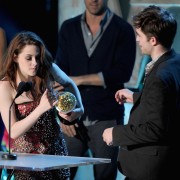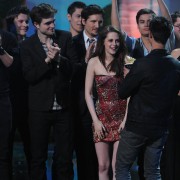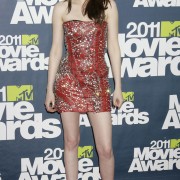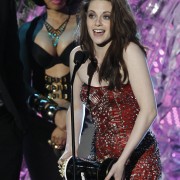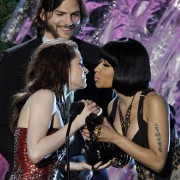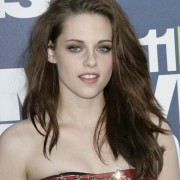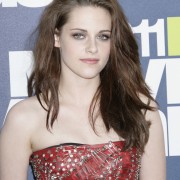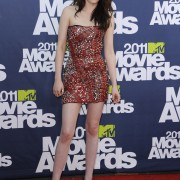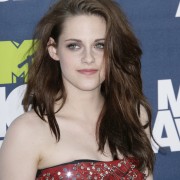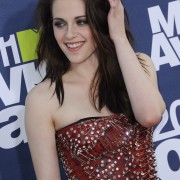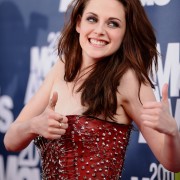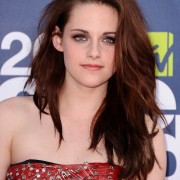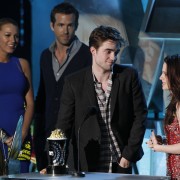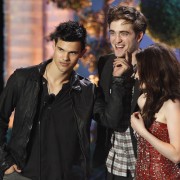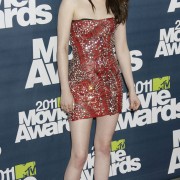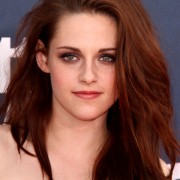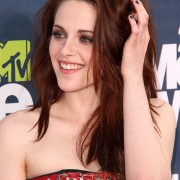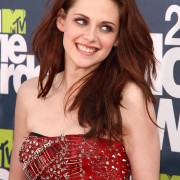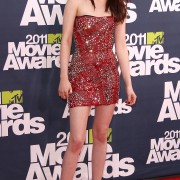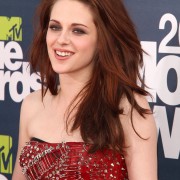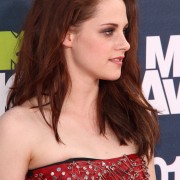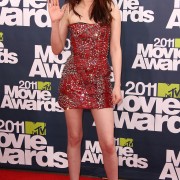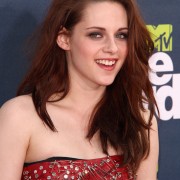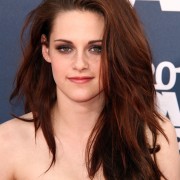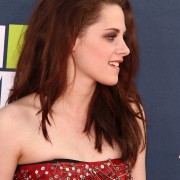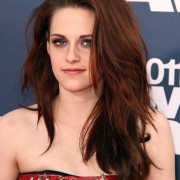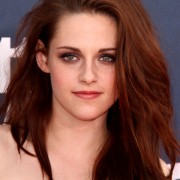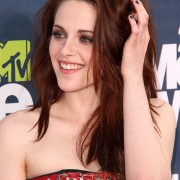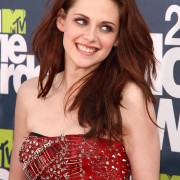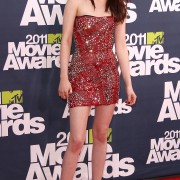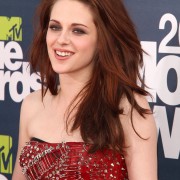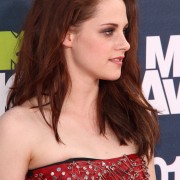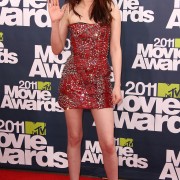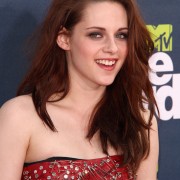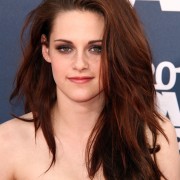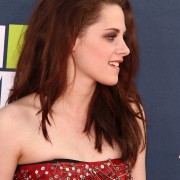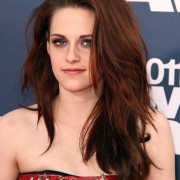 MQ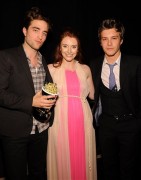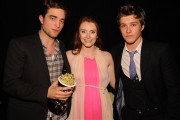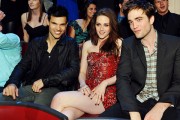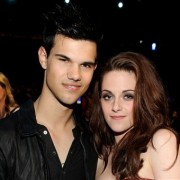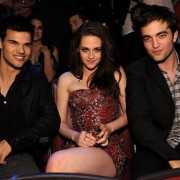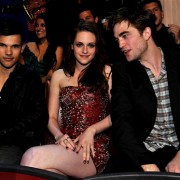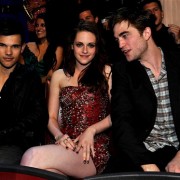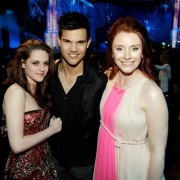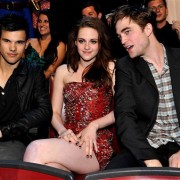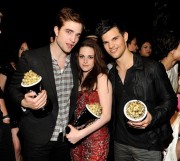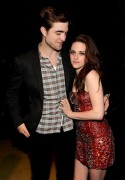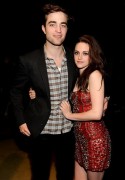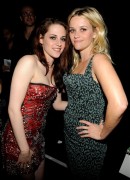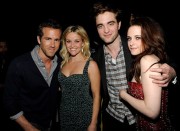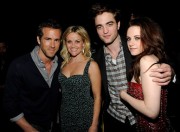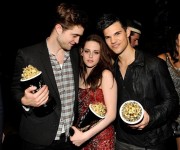 hq backstage pics of Rob and Kristen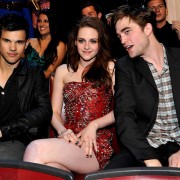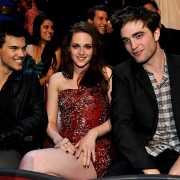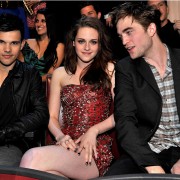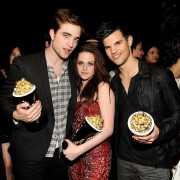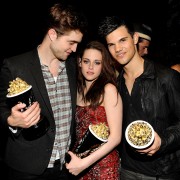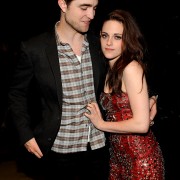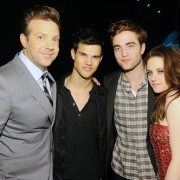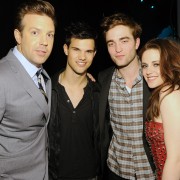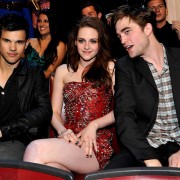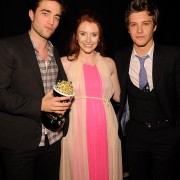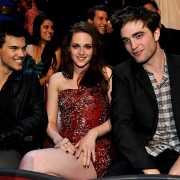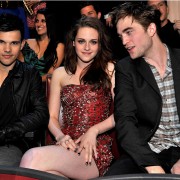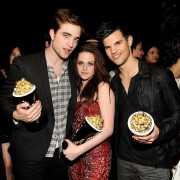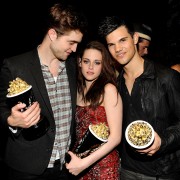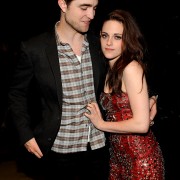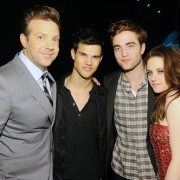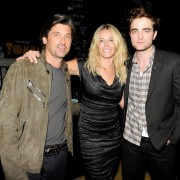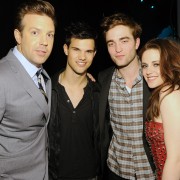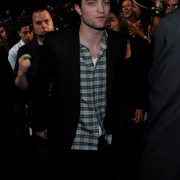 Pattinsonlife
|
Via
Screen Caps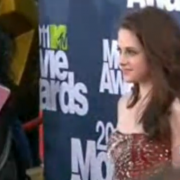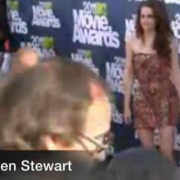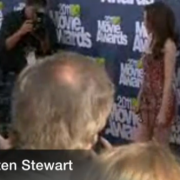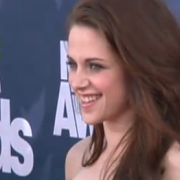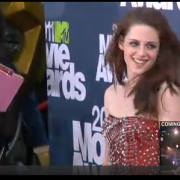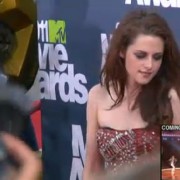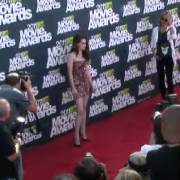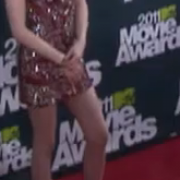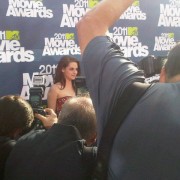 audience and Rob accepting award for best male:) Yay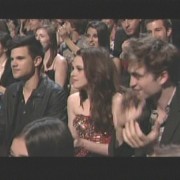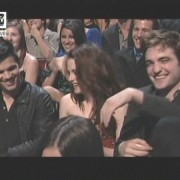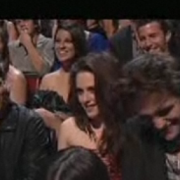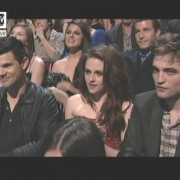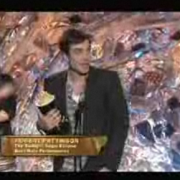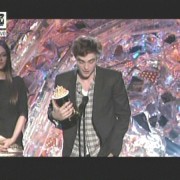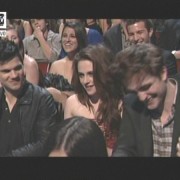 Screencaps
-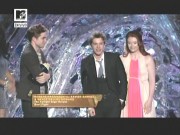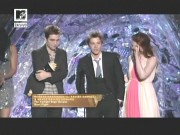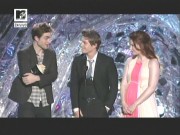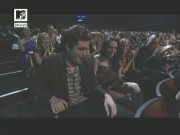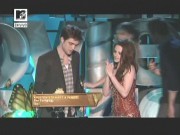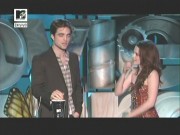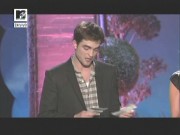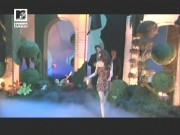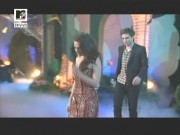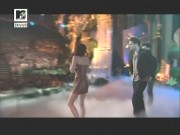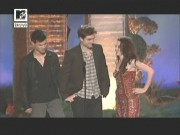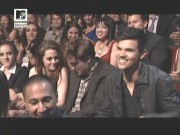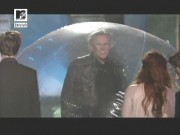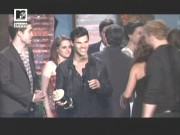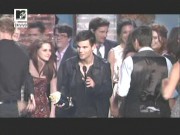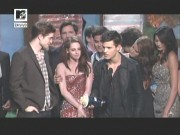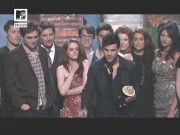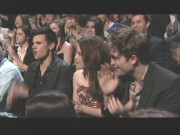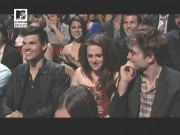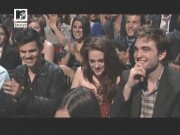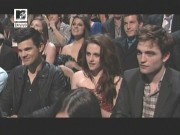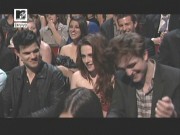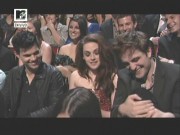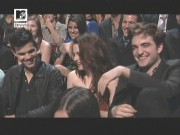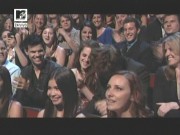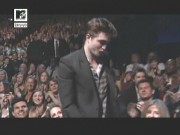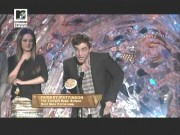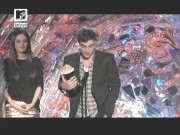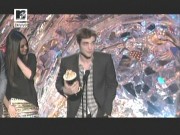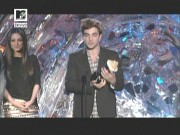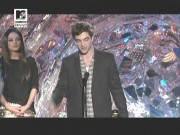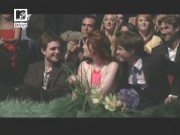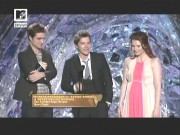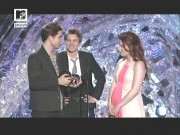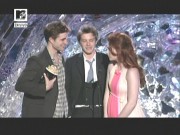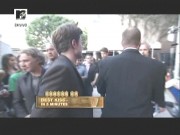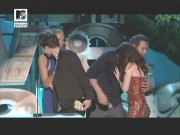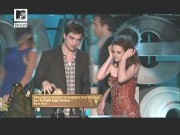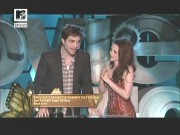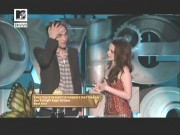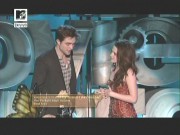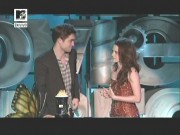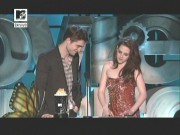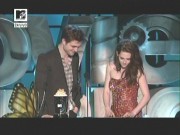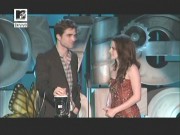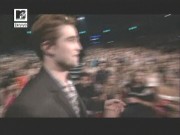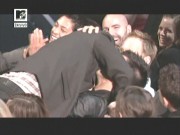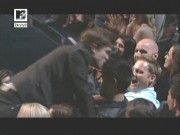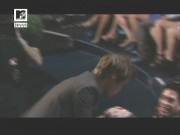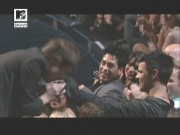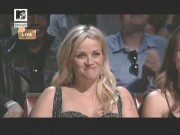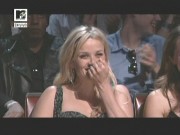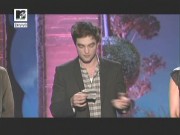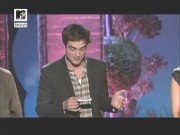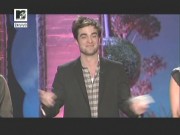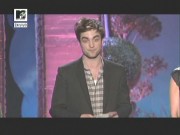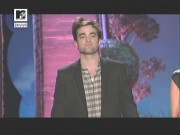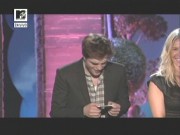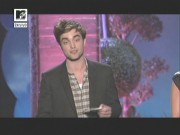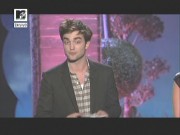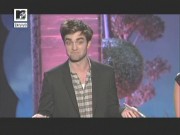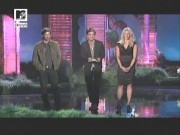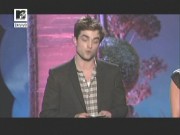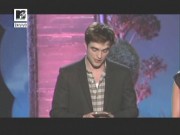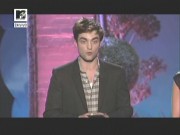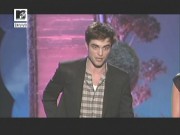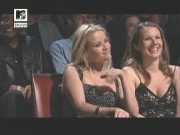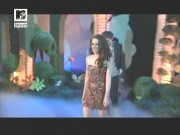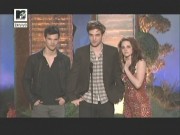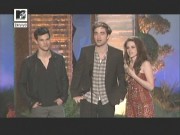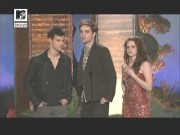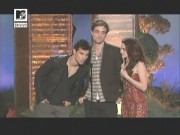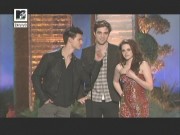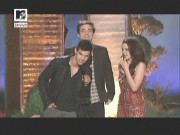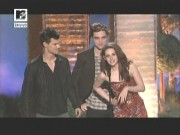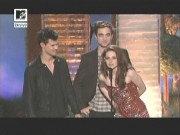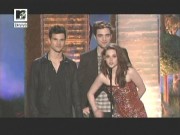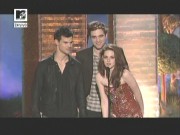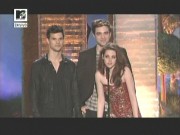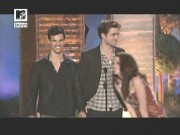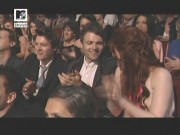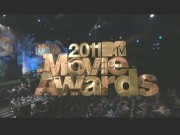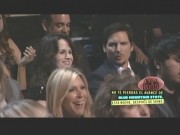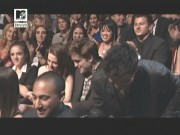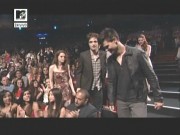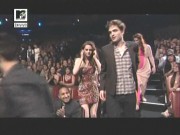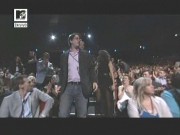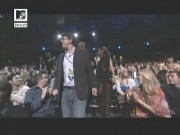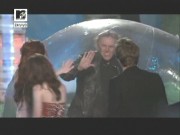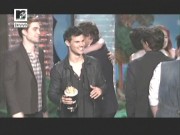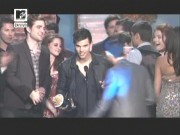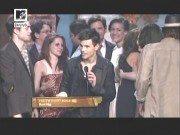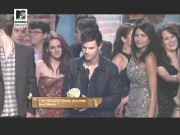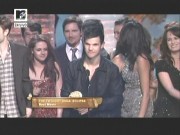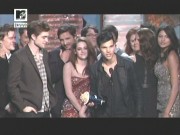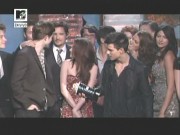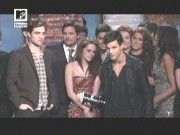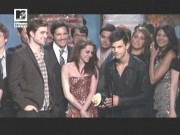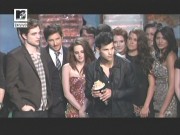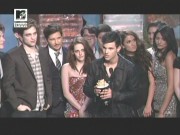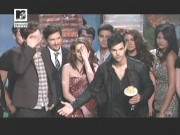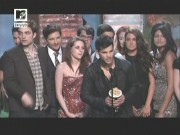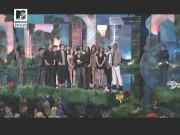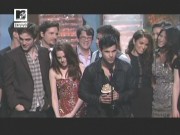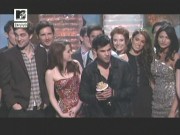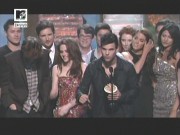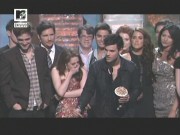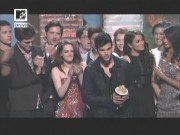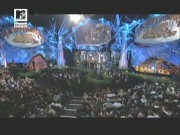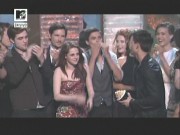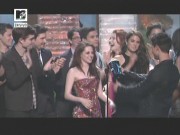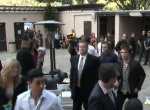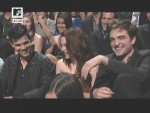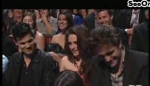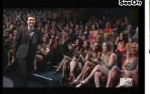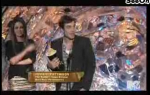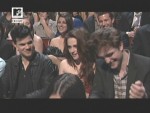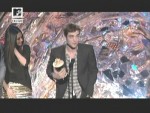 After Party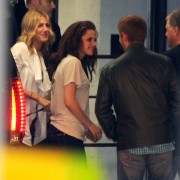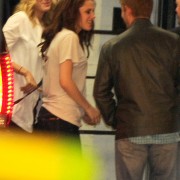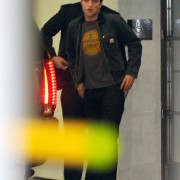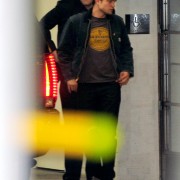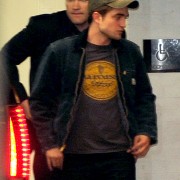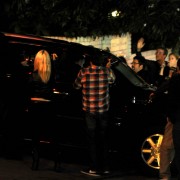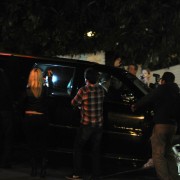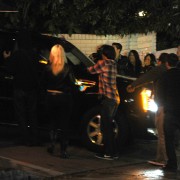 Rob and Andrew Garfield ~ from the MMAs After Party
Photos of Rob Leaving his Hotel for the MTV MOVIE AWARDS!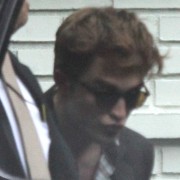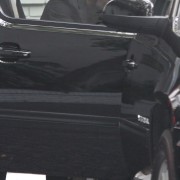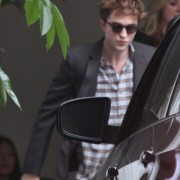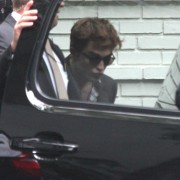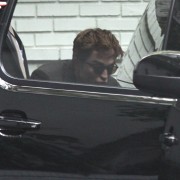 Tweets
@OhMyCarlisle:
Robert Pattinson just went in backstage. #MTVMovieAwards He looked good. He waved, but didn't come over.
@taryder:
Rob and Kristen in own land during trailer laughing and hugging... She did a little dance during "bed scene" when crowd cheered
@taryder:
They also held hands (again) while running off stage. It's no kiss but.... Something?? #MTVMovieAwards
@popsugar:
Pretty sure I spied Rob and Kristen holding hands on stage in the dark while they watched the #BreakingDawn preview!
From
MTV's Live-blog
9:16 PM
We were a bit worried when we didn't see Rob on the red carpet, but looks like he just skipped all of that and headed straight to the stage for some golden popcorn glory!
9:18 PM
Speaking of Rob, our very own Josh Horowitz is currently chatting up the "Twilight" sensation about his big win for "Eclipse." Stay tuned for more details!
9:21 PM
Robert's psyched about the Best Male Performance win, but based on what he just told Josh Horowitz, he's pretty nervous about what might happen if he wins Best Kiss -- he says he's got nothing planned. Rob, start planning!
9:40 PM
Newly minted Movie Awards winner Robert Pattinson is back at his seat, and he's getting tons of congrats from the folks sitting around him.
9:46 PM
And Robert's back in the theater just in time to win ANOTHER award! Best Fight goes to the "Eclipse" crew!
10:01 PM
Our very own (and no longer armless) Eric Ditzian just talked with Best Fight winner Bryce Dallas Howard, who says the victory all comes down to two words: "Rob" and "Pattinson." Agree or disagree?
10:06 PM
So, Edward making out with Jacob... and now Taylor's backstage giving Kristen Stewart a chest bumb. #thathappened
10:08 PM Even when he's not winning, Robert Pattinson is STILL on the Movie Awards stage. Ridiculous! (P.S. congrats Reese!)
10:17 PM
Alright: three awards to his name and an absolutely unforgettable (and filthy-mouthed) speech. It's not over yet, but we think it's safe to say that RPattz is the 2011 MTV Movie Awards MVP.
10:25 PM
By the way, if you thought Reese might've been a little weirded out by Rob's speech, don't worry -- they're still cool. Josh Horowitz just chatted up the Generation Award-winning actress, who had nothing but the best to say for her "Water for Elephants" co-star.
Videos
Rob wins Best Male
Kristen's acceptance speech for Best Female
Rob accepting best fight
Robsten wins Best Kiss
Rob giving away award to Reese Witherspoon (Probably the most hilarious thing tonight)
Rob presenting Reese her Award
by myrobaddiction
Kristen, Rob and Taylor Presenting the Trailer for Breaking Dawn
The Twilight Saga Cast accepting Best Movie Award
Rob and Kristen backstage
Kristen arriving at the awards
Backstage at the 2011 MTV Movie Awards: Justin Bieber Chooses Twilight
Video of Kristen Goofing off with Taylor and Chatting with Lily Collins
epnebelle

People talking about Rob and Kristen
Reese talks about Rob's Speech at the MMA's and her friendship with Rob
More Info!!
Deets on what happened at the after party and backstage of the MMAs...
From
Just Jared
Spider-Man's Andrew Garfield shared a few laughs with Twilight couple Robert Pattinson and Kristen Stewart, who dressed down in a ripped t-shirt, jeans, and sneakers. Rob had co-presented Reese Witherspoon with the MTV Generation Award earlier in the evening. He shared that he wrote what he had to say down on cue cards on the car ride over to the ceremony but joked that it didn't help "because [he] messed up all of the jokes anyway." Kristen later walked over to share a table with Emma Stone and a few other girlfriends.
From
Celubuzz
Twilight lovebirds Robert Pattinson and Kristen Stewart were spotted on their way to an MTV Movie Awards afterparty on Sunday night when they left the famed Chateau Marmont with a large group of friends. The pair had changed out of their fancy award show duds and instead optioned for jeans, t-shirts and sneakers for partying the night away.
So what did they do once they hit Jason Sudeikis' after-party? Here is the scoop:
The duo arrived together and never left each other's sides.
"Kristen held Rob's hand and led him through the small party, after they said hi to some friends they basically just hung out together," says a source inside the shindig.
"Everyone at the party was in great spirits, there was good music, Rob and Kristen danced, laughed, and looked like they had a ball."
From
E!Online
"Rob and Kristen kept walking away from the crowds to have private moments with each other," a fellow partygoer dishes to us. "Kristen was showing Rob something on her cell phone and the two were laughing about it. He couldn't keep his hands off her, and she was smiling the entire time. They were definitely enjoying themselves at the party."
And after K.Stew changed out of her red leather Balmain mini dress she wore to the show, the starlet got comfy by throwing on her signature checkered sneakers, black skinny jeans, and a ripped white T-shirt that exposed her black bra. Rob rocked jeans and a baseball cap to attend the swanky after bash.
"Rob and Kristen seemed really comfortable with each other and with showing their affection in public," adds our eyewitness. "At one point, they sat down at a table with Emma Stone and her friends and kept playfully touching each other and stealing quick kisses throughout the convo. Both were in great spirits."
And while the couple refused to give us all the public on-stage smooch at the MTV Movie Awards we've all been waiting (and voting) for, it was during the commercial breaks when the cameras weren't rolling and the lights were dimmed that Robsten got fully comfortable with each other.
"After they presented an award, Rob and Kristen stayed on-stage where they held hands and he kept drawing her closer to him," an MTV attendee tells us. "But as soon as the lights went up, they scurried off stage."
Via
&
Via
| Via:
RPLife
Videos:
1
|
2
|
3
| 4| 5
HQ Pics
Kstewartfans
and
RPLIfe
|
Screencaps