TheFabLife
:
Kristen Stewart
is known for two things on the red carpet:
1) rocking fierce, flawless fashion and
2) slipping into something a little more comfortable before the night is over.
The actress' very real approach to dressing up—and down— is one of our favorite things about her. She's publicly declared her
hatred of heels
and exchanges them for Chucks or Keds at just about every event (she even
left the Oscars barefoot
). There's something very comforting about seeing a star deal with the discomfort of dressing up just like we do. She's human!
Below are seven of Kristen's best red carpet dress ups n' dress downs. Each pic features her red carpet look and her much more casual post-carpet outfit.
Kristen opted for a long Oscar de la Renta gown at the New Moon premiere in 2009; she posed with boyfriend Robert Pattinson at the after-party in a v-neck tee, hoodie and leather jacket.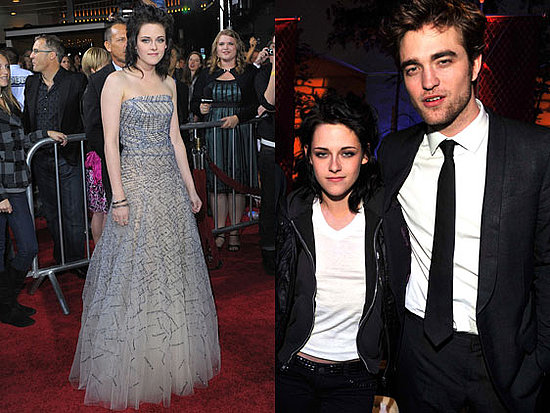 Kristen Stewart at the premiere of 'Remember Me' on March 1st 2010. She kept the t-shirt and leather jacket on for the after-party, but traded in her gold pants and heels for jeans and Chucks.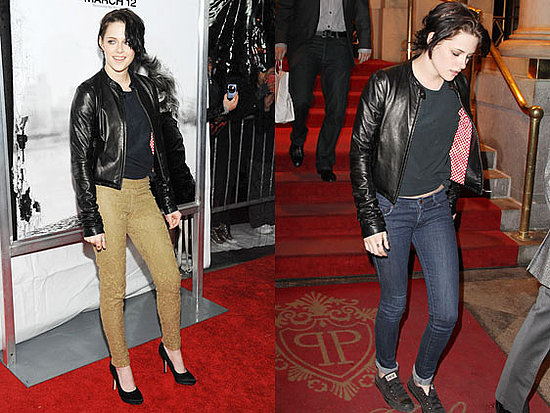 Kristen Stewart showed off some leg at the Runaways premiere in a pink mini; later that night she hung out with pals Taylor Lautner and Dakota Fanning in skinny jeans and Adidas Sambas.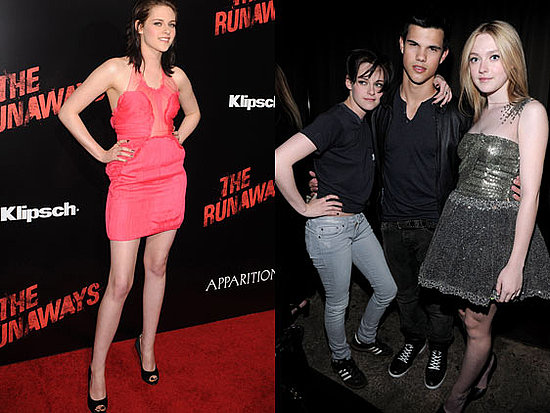 Kristen Stewart and Robert Pattinson at the premiere of 'Eclipse' and the after-party, June 24th, 2010. Kristen ditched her white Elie Saab mini for her trusty hoodie and jeans.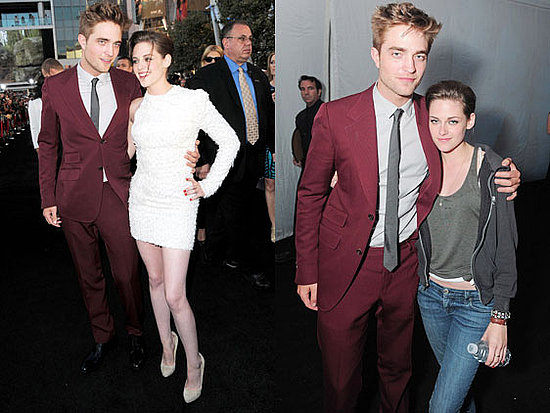 Kristen Stewart at a screening of 'The Twilight Saga: Eclipse' in New York City in a Roland Mouret LBD and Louboutin heels. Later in the night she kept things NYC-friendly in a subway token t-shirt.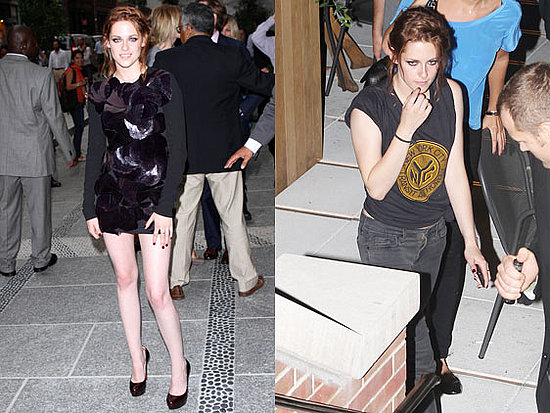 Kristen Stewart attended the premiere of 'Welcome To The Riley's' on October 18th, 2010 in a Valentino LBD and Brian Atwood heels, and left the after-party in a flannel, skinny jeans and black Keds.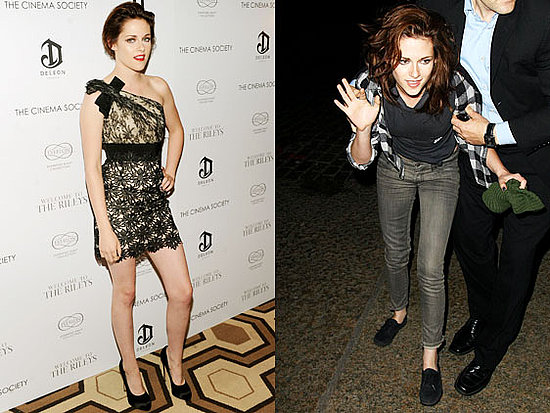 Kristen Stewart wore a stunning Proenza Schouler at the Costume Institute Gala at The Metropolitan Museum of Art on May 2, 2011. Later on she rocked her favorite blue sneakers and skinny jeans.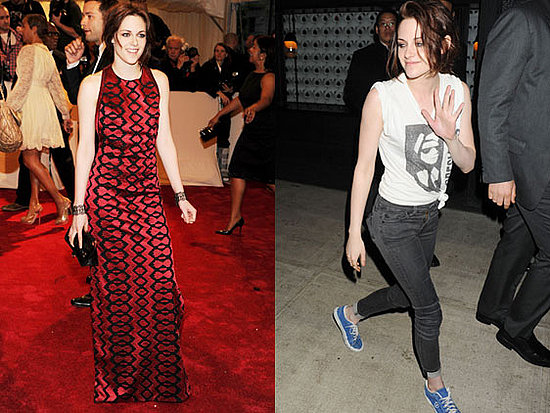 thefablife
| via
iheartkristenstewart