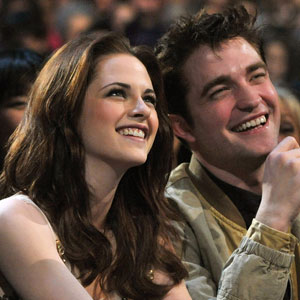 We heard buzz that K.Stew was scouting out some gorgeous gowns back in January and was possibly going to
present
.
So what about her boyfriend? Well, it's just been announced that
Reese Witherspoon
will be presenting, and
word's out
that her yummy
Water for Elephants
costar Rob might be, too.
So is our favorite couple going to rock the Oscar carpet together?
We're hearing a Robsten appearance is most likely not happening. Crap.
Sources tell us that while Stewart was initially approached and was trying to go, she isn't able to, due to her schedule.
Such a bummer! We were salivating over her possible dress choices.
Nobody sexes it up better than Kristen, she's always different, never that predictable stuff.
As for Rob, who presented at the Golden Globes last month, insiders are mum on whether or not he will actually make it.
We take that to mean his attendance is also up in the air, depending on his work schedule.
But if R.Pattz does go, expect a semi-last-minute announcement,
but we aren't holding our breath.
We could see Reese presenting with Academy favorite and
Water for Elephants
costar
Christoph Waltz,
instead.