Archive for
8/1/10 - 9/1/10
According to Gossipcop.com, the rumor mill just pumped out another gem of absurdity.
"The storm between the two Hollywood leading ladies has been brewing for quite some time," claims Metro, one of many outlets
picking up this story
from Heat magazine.
"Kristen can be very jealous and possessive, and in her mind Emma poses a threat," a so-called "source" dishes to Heat.
And exactly what (cough) "evidence" is there for such a premise?
"Rob has commented before on how cute he thinks Emma is," claims the tab's source, and Stewart is nervous that Watson would "have more in common" with Pattinson, a fellow Brit.
What's more, according to the magazine, Watson has tried to "belittle" Stewart with comments about the Twilight films "selling sex" in a way the Harry Potter franchise does not.
It's like "she's telling the world Kristen is a bimbo and she's a real lady with poise and talent," continues Heat.
Oh, please.
Earlier this month, the very same Heat
ridiculously claimed
that Stewart treated Pattinson like a "slave." All of a sudden she's petrified of losing him to Watson because of comments about the Twilight movies?
The tabloid's spotty track record with the actress aside, the notion that Hermione Granger has targeted Bella Swan is pure Hogwarts.
We continue to be impressed by the way Heat shows wizardry in conjuring stories from thin air.


Spike TV is having there Scream 2010! Please go vote
here
!! It says you can vote as often as you like!! That was not smart!! They don't know Twilight fans very well!! Haha!

So its been some two weeks since we have seen any thing of Rob and Kristen and I just need to put it out there! I don't know about you but I am really missing seeing Robsten. I mean where is that beautiful face even if it is covered in hair!! I mean really he still the hottest man out there! The strut, the smile, the hands!! Yes his hands!! Have you ever looked at Rob's hands? I mean they are long, beautiful and graceful. And those eyes they are so revealing in so many ways. Maybe that is why we are so obsessed with him. And Kristen, I am missing her just as much. I mean supposedly she's in Arizona dining on some sashimi with the "Get Off My Dick" Shirt. Okay, well damn it I want to see a picture of her in her cute cut off jean shorts and a Beastie Boys t-shirt. Preferably License to Ill because that was my favorite album.(Just sayin) Anyways where was I oh yeah, Kristen smoking with her cute Raybands on and any t-shirt that she is wearing is knotted. (I love that BTW!) Whatever the tabloids say I still know that Kristen loves her fans and just wants to keep her life private and at a distance. Okay, I can respect that I don't need to see them making out, I just need to see them together. When they are Robsten they are happy and you can't hide real happiness, real love!! Where ever they may be, I hope that they are happy and will be together soon. Well they will be together soon because Breaking Dawn will be filming soon and the family will be back together again. I don't know about you but I can't wait to see that again!!
I mean really who doesn't love this!!
This is what RobstenDreams are made of!!

The soundtrack to "
Welcome to the

Rileys
," which mostly features a score by Marc

Streitenfeld

, hits digitally October 26 and physically November 2 via

Lakeshore

Records

.

Directed by

Jake Scott

(the son of

Ridley

Scott), the film stars Kristen Stewart, James

Gandolfini

, Melissa Leo, David Jensen, and centers on a damaged man (

Gandolfini

) on a business trip to New Orleans who seeks salvation by caring for a wayward young stripper (Stewart). The soundtrack does also feature the

Ying

Yang Twins' "

Jigglin

" and "

URA

Fever" by

The Kills,

both of which are played in the strip club where Stewart's character works (don't get too excited, while it's Rated R, we're pretty sure you see no K-Stew skin).

Originally scheduled for a November 5 release in theaters, the film was recently bumped up one week to a October 29 date. You can
watch the trailer here
and you can see the

tracklist

below.
I am so excited to hear this. It is going to be soo good!! Stay tuned...Once, I get it I will post reviews...
"Welcome to the

Rileys

"

tracklist


01. Welcome To The

Rileys

– Marc

Streitenfeld


02. Rebirth – Marc

Streitenfeld


03. I Am Here – Marc

Streitenfeld


04. Walking In New Orleans – Marc

Streitenfeld


05. Alive – Marc

Streitenfeld


06. Trouble Sleeping – Marc

Streitenfeld


07. Private Parts – Marc

Streitenfeld


08. Headstone – Marc

Streitenfeld


09. Time – Marc

Streitenfeld


10. On The Road – Marc

Streitenfeld


11.

Nobody's

Little Girl – Marc

Streitenfeld


12. End Title - Walking Reprise – Marc

Streitenfeld


13. Going Up The Country - Kitty Daisy And Lewis
14. Go Down, Sunshine - Odetta
15. Teenager's Prayer - Joe Simon
16. Le

Disko

- Shiny Toy Guns
17. U.R.A. Fever - The Kills
18.

Jigglin

-

Ying

Yang Twins

Maggie Grace will play a new vampire threat to Kristin Stewart's Bella in The Twilight Saga: Breaking Dawn. Grace, who played Liam Neeson's in-distress daughter in Taken, will play the role of Irina in the final installments of the Stephenie Meyer novel, which director Bill Condon is directing in two separate films.
Irina is a member of the Denali coven, considered cousins to the Cullen clan as the only other "vegetarian" vampire group. When Irina blames the Cullens for the death of her lover, her actions set in motion a terrifying chain of events. The first of two pictures will be released by Summit Entertainment on November 18, 2011, followed by the finale on November 16, 2012. Melissa Rosenberg is writing both scripts, and Wyck Godfrey, Karen Rosenfelt and Meyer are producing. Grace just completed the Dwayne Johnson-starrer Faster for CBS Pictures and re-teamed with Taken producer Luc Besson in Lockout, the outer space saga that stars Guy Pearce as a wrongly convicted man offered his freedom if he can rescue the president's daughter (Grace) from an outer space prison taken over by violent inmates. Grace is also waiting to reprise in Taken 2. She is repped by UTA and Global Creative.
gossip-dance/via deadline/via twilightladies

gossip-dance via Kstewart fan us via Team K bitch
twilightexchange via robstenation

According to digitalspy.com, Pixie Lot told Glamour that she prefers Robert Pattinson over Zac Efron. Well duh, any girl with good tast would say that!! Haha!!
"I really like Zac Efron. But I'd prefer it if he messed up his hair a bit, he's a bit too perfect. I really like Robert Pattinson.

"I can't wait for the new Twilight film to come out."
(We can't Either!!)

Robsten
FOREVER
Their LOVE is
FOREVER


Rob is An Amazing and Talented


Awww or little Kristen was adorable :) So so beautiful i'm inlove
Don't even get me started on the ROb _______

Rob came in at #12

Kristen & Rob's Harper's Bazaar Cover Wins 'Best Vampire' Cover in a contest by The American Society of Magazine Editors. The cover was chosen by an online vote on Amazon.com.
Harper's Bazaar
December, 2009
Why Was This Cover Nominated?
People of all ages sunk their teeth into the Twilight saga. At the forefront of the vampire phenomenon were Kristen Stewart and Robert Pattinson, who graced our December subscriber cover in a rare shot together. Harper's Bazaar was the only monthly magazine to feature the couple on a cover. While the epic image played on the idea of courtship, it was given extra heat due to their real-life romance.

The cover is now part of an overall contest on
Amazon.com
to choose the 'Best Magazine Cover of The Year'. The winning cover will be announced on October 4. Go and vote for Rob & Kristen's cover HERE!
/via
Go and vote my loves:) Robsten deserve to bring that home to us:)


Deadline Hollywood has released their assessment of this year's Oscar contenders and hopefuls and 'Welcome to the Rileys' gets a mention:
"Fine acting from James Gandolfini, Melissa Leo, and Kristen Stewart highlight this drama about the effect that a young runaway has on a married couple. Oscar Chance: This quiet and effective drama was a Sundance success. But it's likely to be more prominent at the Spirits than the Oscars"
Via: TwiBritneyFan/ Source
via rkloveage/via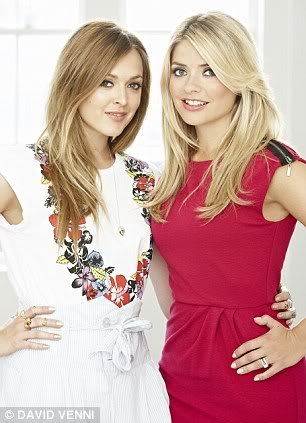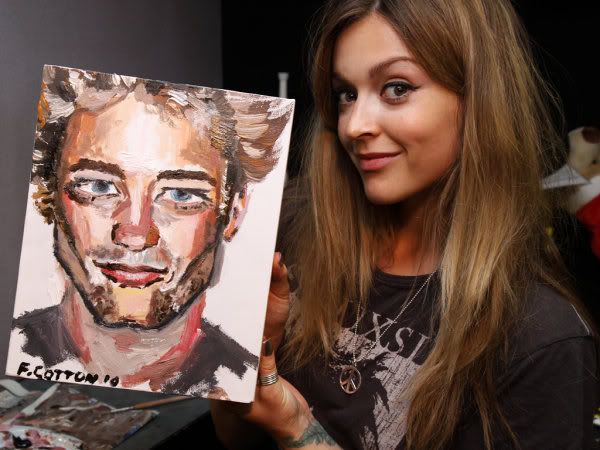 From : Daily Mail
I wonder if Holly is closer to Fearne than to Dan (her husband). 'I'm very open with him, but there are certain things that Fearne will give me ten hours for and my husband will give me five minutes – Robert Pattinson!'
Holly also says that one of her top five books is "The Twilight Saga by Stephenie Meyer — I'm obsessed and totally in love with young vampires"
via ROBsessedBlog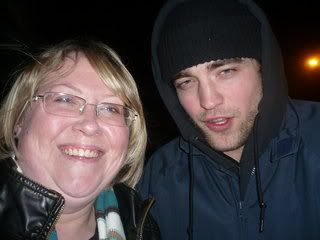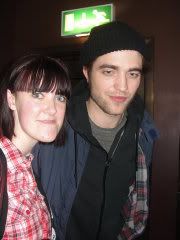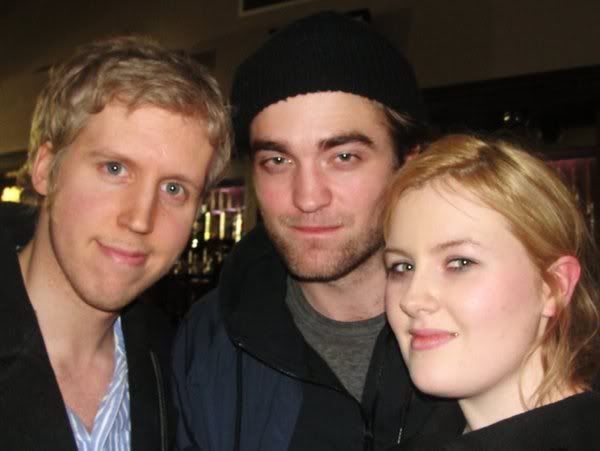 Cedric always the cutie:)