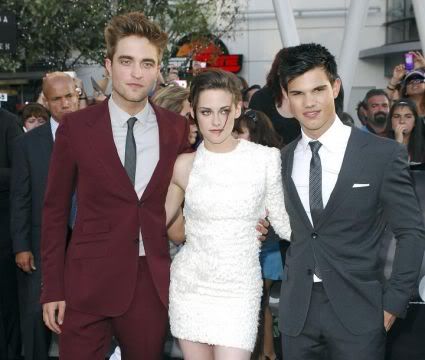 From Examiner
We fans of the
Twilight Saga
started out 2010 with a few things on our minds. We'd just seen
New Moon
smash up the theaters, and we'd been hearing a lot about production on
Eclipse
, particularly through David Slade's faithful use of Twitter.
So what did we look forward to?
On January 1st, I did a post re-capping what I thought most fans were looking forward to from the year. Looking back, nine out of ten happened and indeed were a big deal.
Still, there was so much more to this year for us . . . Here's a look back at some of the best moments of the year.
MOST MEMORABLE APPEARANCES:
BIGGEST SURPRISES:
WEIRDEST OF THE WEIRD:
GOOD NEWS:
ISSUES WITH HEAT:
FINAL FAVORITES:
Any other moments from Twilight in 2010 which you think were memorable?