The Austin Film Festival is dedicated to championing the work of aspiring and established filmmakers, defined as screenwriters, directors, editors, producers, actors and all those artists who use the language of film to tell a story. The AFF furthers the art, craft and business of filmmaking by providing unique cultural events and services, enhancing public awareness and participation, and encouraging dynamic and long-lasting community partnerships.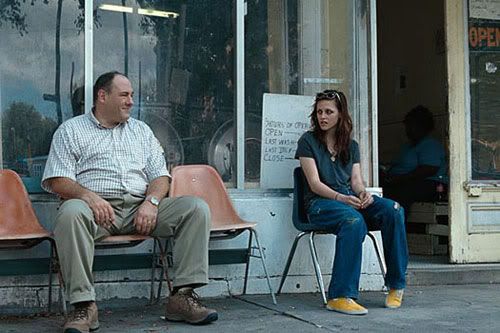 Welcome to the Rileys
(USA, 110 min)
Writer: Ken Hixon
Director: Jake Scott
Cast: Kristen Stewart, James Gandolfini, Melissa Leo, Lance E. Nichols, Kathy Lamkin, David Jensen, Eisa Davis
Regional Premiere
Doug and Lois Riley are being torn apart by the untimely death of the daughter when a teenage runaway, Mallory, steps in and helps them reconnect. Starring James Gandolfini, Kristen Stewart, and Melissa Leo.