On the Road is a 2012 film adaptation of the Jack Kerouac novel of the same name.

Follow the official OTR twitter and like the official FaceBook page.


Plot:
Just after his father's death, Sal Paradise, an aspiring New York writer, meets Dean Moriarty, a devastatingly charming ex-con, married to the very liberated and seductive Marylou. Sal and Dean bond instantly. Determined not to get locked in to a constricted life, the two friends cut their ties and take to the road with Marylou. Thirsting for liberty, the three young people head off in search of the world, of other encounters, and of themselves.
Directed
by Walter Salles
Produced
by Rebecca Yeldham, Nathanael Karmitz, Charles Gillibert
Screenplay
by Jose Rivera
Based
on On the Road by Jack Kerouac
Starring
Sam Riley, Garrett Hedlund, Kristen Stewart, Kirsten Dunst, Viggo Mortensen, Amy Adams
Music
by Gustavo Santaolalla
Cinematography
by Éric Gautier
Studio
American Zoetrope, MK2, Film4
Distributed
by Focus Features(USA), Lionsgate/Film4 (UK), MK2 (France)
Release date(s)
2012
Country
France, United Kingdom, United States
Language
English
Budget
$25 million
Movie Trailer:
Click
here
for lots of Screencaps + Gifs from the first trailer
Movie Posters:
Character posters
Movie Stills:
Movie Clips
Movie Set Photos:
On Set
On Set [8/13/10]
View more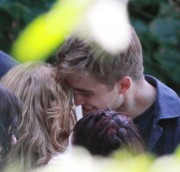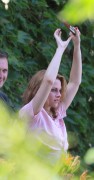 On Set [9/2/10]
View more
On set [9/14/10]